Cheap Holiday Meal Ideas
17 Aug 2010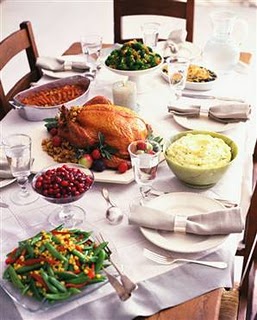 For the holidays, it is not necessary that you spend a fortune on the feast. Instead of shelling out huge amounts of money on meats and sides, you can utilize cheap holiday meal ideas using lower-cost ingredients which are dressed up with colorful garnishes and other special touches that turn the meal into a memorable one. The best holiday memories do come along with the price of the food.
Lasagna

Lasagna is the best alternative to a conventional meat entree. There are dozens of lasagna recipes you can make and you may also try your own recipe by combining meats, cheese and sauce options. You can even consult the internet for an entirely fresh and different lasagna recipe. You can make small vegetarian lasagna which serves as a replacement of the meat-laden entree of a traditional meal. You can round the meal with garlic bread sides and fresh tossed salads.
Potluck Holiday Dinner

Potluck holiday dinner is a great great holiday meal idea. It allows you to break up the cost and labor indulged in making a holiday meal by having every guest bring one dish for a potluck-style dinner. Meal ideas for a potluck include casserole dishes which are prepared all together and do not need preparing individual servings. Apart from green bean casserole and potato salad, you can include large pots of chili or soup that add to the elegance of a casual holiday affair. It is best to arrange the dinner in a buffet format as it reduces the amount of labor needed to plate and serve the guests.
Holiday Brunch

Eggs are low-cost so much so that they are cheaper than a whole turkey, ham or lamb. It is a great idea to make an elegant brunch for this holiday meal which will also save you a lot of money. A brunch is specifically associated with the holidays of Easter and Mother's Day, but it is in vogue at any time of the year these days. You can also make an elegant quiche or a breakfast strata. Serve it with mimosas for adults while orange juice is a good option for children. This holiday meal would remain incomplete without some fresh fruit salad and some breakfast pastries.
Image credits : alfredofitness.blogspot.com/
Cheap Holiday Meal Ideas