How To Carve A Jack-O Lantern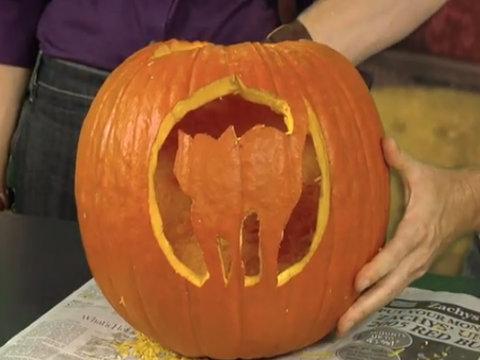 The jack-o-lantern complements the Halloween festival like nothing else. It adds to the spooky ambience and is also believed to ward off evil spirits. How to carve a jack-o lantern and make your Halloween a shadowy pumpkin-lit festival?
The History
The history of lighting jack-O lanterns on Halloween day goes back to the Irish legend, featuring a stingy character named Jack who loved to trick everybody, and eventually struck a deal with the devil. Because of this deal, he is still believed to be wandering around in darkness and the lantern is symbolic of what he ends up in when he goes to hell (tossed in embers which is caught by Jack into his favorite turnip). The Irish then hollowed out turnips and potatoes and placed a candle inside them to ward off Jack and evil spirits.
The tradition started by the Irish spread across to the Americans, who started using pumpkins to carve out the Halloween lanterns.
To Start With
Before you get started, on how to carve your jack-o lantern, you need be ready with a –
•    Pumpkin which is not over ripe
•    One medium sized spoon
•    Two knives, one small and one big
•    Markers and pencil
•    Newspaper
•    Stencils (for carving out with a difference)
•    One medium-sized bowl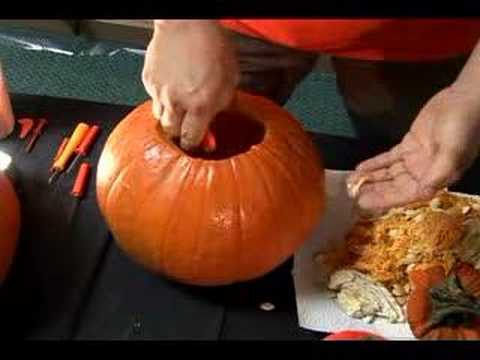 How to Carve
Once you are prepared, you can get started with your jack-o lantern carving in simple, easy steps:
•    Choose your place for carving the jack-o lantern, and cover that surface with a newspaper.
•    Make a hole around the pumpkin stem with a knife and also make sure that the hole is at an angle of 45 degrees from the stem. Remember that the cut should at an angle with the stem as it can be preserved for later use. Your pumpkin's hole should be large enough for your hand to pass through.
•    Once the hole is cut, scoop out the seeds into a medium-sized bowl along with the flesh of the pumpkin including the orange filaments.
•    Sketch the face of your Jack-o lantern on the roundest part of the pumpkin. You could even make use of stencils to sketch your design.
•    Once the face is sketched, use the bigger knife and hold it perpendicular to the sketch and in slow sawing motions cut out the different parts of the jack-o lantern's face. Take out the cut-pieces and discard them into the bowl. Also once the face is properly carved; make sure to erase the pencil markings.
•    Light a candle that would snugly fit into the pumpkin's height and breadth and place it inside the pumpkin. Close the pumpkin with the cut-out stem.
Your jack-o lantern is now ready to get your guests spooked and with our easy-to-follow steps on how to carve jack-o lanterns, you can have a row of them to give the 'trailer' of one horror Halloween movie. 
How To Carve A Jack-O Lantern