Mexican recipes for cinco de mayo
22 Jun 2010
Celebrate Mexican culture, heritage and pride with family and friends by hosting a Cinco de Mayo party. To help you with this we have listed some classic Mexican recipes for Cinco de Mayo.  No Cinco de Mayo fiesta is complete without the salsas, fajitas, margaritas, and other fabulous food, so read on and get some fabulous recipes.
Drinks/Beverages: Nothing complements the spicy wholesome flavors of mexican food like a cool sweet drink. Welcome your friends with Mojitos, Sangria, Margarita, or better a mix of all! How can one forget tequilas….the ultimate Mexican delight! A simple Tequila punch made by mixing Tequila with CrËme de Cassis is a great drink to greet your friends with.
Botanas: Yumm! the lip smacking cheese fondue slurped down with tortillas or the classic homemade guacamole dip with fried plantain. One cannot imagine a Cinco de Mayo fiesta without these delectable appetizers and dips. Try out the fiery guacamole recipe made with chilli powder, garlic, Tabasco sauce, and mashed avocado (of course), and mixed with mayo and onions. Serve this spicy dip with some cold tortillas and fritters.
Main Course: Cinco de Mayo is as much about fun, dancing, and enjoying, as much it is about having great food. You don't want your guest having a siesta during the fiesta right! So keep the main course light and fun. Try the elaborate tortilla pie made using a medley of ingredients, including beef mince, corn kernels, spinach, chickpeas, herbs, and spices along with the regular onion, garlic, and tomato. It's an oven baked dish, which takes almost 30-60 mins to prepare. But then the taste and feel is worth all the labor!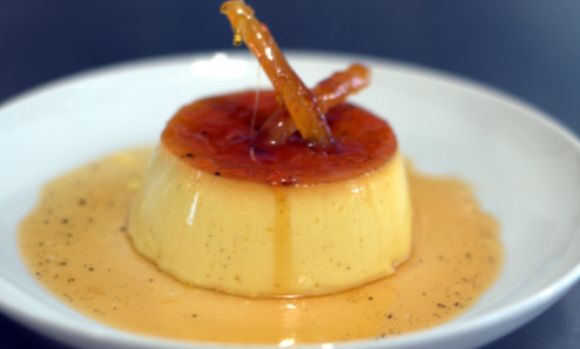 Desserts: Top off the menu with some traditional Churros, caramel Flan, or coffee cream toffees. Mexican trifle is a nice twist to the traditional. It uses cornstarch, sugar, egg, milk, premade cake, brandy, apricot, whipped cream, and garnished with chocolate and almonds. Just taste it once and you will bee seen begging for mire.
Cinco de Mayois all about celebrating the Mexicanness inside us. So put on those sombreros, let the folk Mexican music play, and join the fun in style, Amigos!
Mexican Recipes For Cinco De Mayo