Plan Your Mother's Day Menu Now
8 May 2010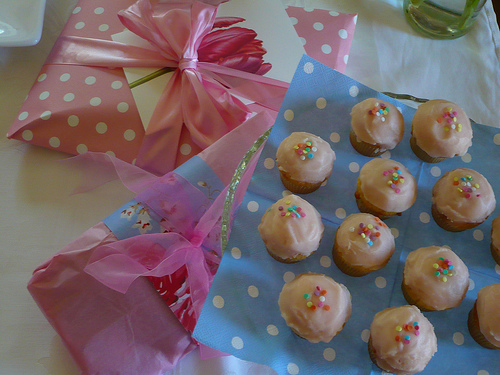 Doing the very least can go a long way in showing how much you love someone, more so if it's your mother you are doing it for. If you are waiting for the perfect day to show your love to your Mom, you have Mother's Day right at end of this weekend. Make sure to plan your Mother's Day menu now so that you can avoid last minute anxiety on that special Sunday.
Cooking for the one person who has spent the quantum of her life trying to keep you healthy and beautiful is one of the best ways to make your mother feel special on Mother's Day. So spring into action and plan your Mother's Day menu now if you want to make that day really special for her.
Besides the delight and nostalgia that will soak you in as you start preparing for Mother's Day, charting out and making her favorite dishes will also leave you gratified. Begin by deciding which meal of that day you want to make special for her. Most people tend to opt for brunch or dinners, but it is always interesting to experiment if you had planned it as a brunch last year. Once you have decided on the time of the meal, pen down the broad categories of the number of courses you intend to serve. Also make a list of her favorite food items and try to fit them under the categories. 
Breakfast - For a breakfast spread, you could choose from anything between yummy pancakes to delightful waffles as they are healthy as well delicious. You could make some of the most ideal breakfast dishes for special occasions like Banana Pecan Pancakes, Cinnamon Toast or Peanut Butter and Jam Wafflewiches. If your Mom is fond of eggs, you could try making Breakfast Burritos, Egg in a Boat, Pizza Frittata or Creamed Eggs as they are easy to make and also great to taste. You could include Fruit and Yogurt Breakfast Parfait to make the breakfast even more sumptuous.
Lunch or Dinner - If you are keener to arrange an elaborate lunch or dinner-spread on Mother's day, you need to plan the number of courses you want to serve. While Baked Chicken Fingers with Honey Mustard Dipping Sauce and Pizza Stuffed Pockets are ideal as starters, you could also include delicious soups like Baked Potato Soup in the menu. If your Mom is fond of meat dishes, make sure to incorporate elegant dishes like Creamy Biscuit Chicken or Pasta with Turkey Meatballs, as it will show your thoughtfulness. However, if your Mom likes it vegetarian, prepare mouthwatering main dishes like Cheesy Potato Casserole or Broccoli and Cheese Casserole. 
Dessert - Now comes the sweetest part of Mother's day, planning desserts for your Mom. Since the desserts will be the climax of the special Mother's Day meal, it is advisable to choose the most elaborate of desserts. Try to avoid too sweet desserts if your Mom is diabetic or does not like sweets much, but otherwise go for the most delectable desserts like Chocolate Caramel Brownies or Mini Cream Puffs with Strawberry Mousse. Put in refreshing beverages like Frozen Banana Smoothie or Shirley Temple between meals and you will have the ingredients for the best Mother's Day ever.
Image credit - flickr
Plan Your Mother's Day Menu Now