Last Minute Mother's Day Gifts Ideas
1 May 2010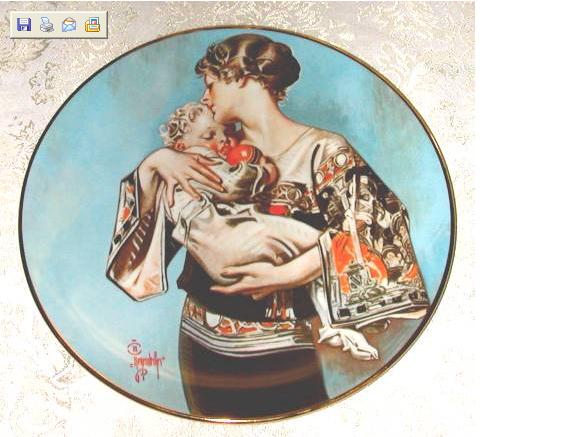 Love, affection and warmth in the eyes; a great women who does everything possible in this world to comfort you leaving no stones unturned. No gift can ever supplement her quest to give you the best what life has to offer. She is most powerful first lady of your life; that's right we are talking about your mother, your mom or your maa! May 9 is internationally celebrated as Mother's Day to honor mothers and motherhood. This is the day children shower all their love and gifts on their mothers to show how much they care.
Your Last Minute Gift Ideas
Mothers happen to be the first sacrosanct figure of loyalty, love, affection, and devotion. So, what could be that last minute gift for your mum on this Mother's Day that could easily show how much you dote on her? There are numerous last minute Mother's Day gifts ideas and all of them are so good and appealing that it is difficult to choose between them.  
Your Mother's Favorite Perfume: Every woman loves perfume and you definitely know what your mom loves. Get a collection of her favorite perfumes wrapped inside a glossy gift bag and put it somewhere where she can easily find. 
The Latest Gadget: If your mom loves technology, you can buy the latest laptop, which she will enjoy using. Cool gadgets for your mom may also include an iPod or an iPhone.
A lovely Spa: Who doesn't love spa? Take your mother for a spa this Mother's Day. For your dear mom you can also invest in a gift certificate for a massage or a facial at her favorite salon.
A date: How about taking your darling mum out on a date? A good restaurant, nice glasses of wine and a candle light dinner. Sounds so cute and yet so bonding… You and your mom will love it. Tantalize your mother's taste buds with some mouthwatering delicacies in a lively ambience and nothing could be more perfect!
These are few last minute Mother's Day gift ideas that can bring a lovely smile on your mom's face. It is not just the gifts or food that keeps mothers happy. The whole idea of a son or a daughter spending quality time and showering their love and affection is simply beautiful. This shows how much you care!
Image Credits: www.beyondblessed.files.wordpress.com
Last Minute Mother's Day Gifts Ideas