Pick Your Mother's Day Desserts Ideas
1 May 2010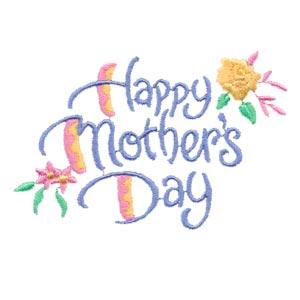 There is no better way to celebrate a Mother's Day than to pick your Mother's Day Desserts Ideas along with us and prepare them for your dear mother.

Mother's Day is an occasion, which is celebrated by children and adults throughout the world to convey their love and appreciation for their mothers who are a source of love, inspiration and care for them ever since they were born. 
Such a loving and sweet relationship can only be celebrated with the best of desserts. That is why, we bring you a range of Mother's Day desserts to choose from:
1. Give her back her childhood: Your mother has baked, prepared, cooked, decorated millions of cookies and candies for you when you were a kid, right? And we are sure she does so even now. Therefore, this Mother's Day, it is your turn to give her back a slice of her own childhood by making her favorite candies. You could choose between the Mother's Day chocolate pecan creams, caramel truffles, Easy Mother's Day fudge or Mother's Day chocolate candy squares and easy cinnamon candies. The choice is tough but you will have to make it for your mother!
2. Bake for her: Putting in some time to bake some delicious goodies for your mother will surely be the best way to say "I love you Mom!" this Mother's Day. So pick from the following and get, set, go:
• Dessert Brownie Trifle: This decadent dessert idea is very easy to handle and apart from baking the brownies, there is not much you would have to do. However, it turns out to be very elegant in the end.

• Strawberry shortcake: If you try this dessert recipe for your Mother's Day, you are bound to repeat it year after year. What's best, this dessert idea works well even if your dear mom is on a diet.

• Crazy-good peanut butter chocolate squares: This recipe would be good for younger children, who are yet not allowed to operate oven. The crazy-good peanut butter chocolate squares are bursting with chocolate and peanut-butter, as the name suggests, and will be enjoyed by your mother.

 
3. Something cool for your Mommy: Not in a mood to bake or cook? No worries. You can try some of these delicious frozen dessert ideas and celebrate this Mother's Day in style with your mom:
• Lemon Ice: This dessert needs special time to get ready, which means it has to be frozen for quite a while. However, its preparation time and process is quite simple. You can even make it in advance so that you have enough time to spend with your mother.

• Key lime tarts: Lime is the taste of the summer season, therefore, make use of this citrus fruit wherever or whenever you can, just like this Mother's Day. This dessert makes for a very soothing treat!

• Vanilla Ambrosia: This fruit-based dessert can be made in a jiffy and requires no special preparation, except for fresh fruits, some marshmallows, coconut cream and vanilla extract.

• Tortilla Tuilles: Want something crunchy to eat with your mother on this Mother's Day? Go for this perfect creamy-crunchy combo called Tortilla Tuilles.

4. Cream n chocolate Strawberries: This is a bold and ultimate treat to give to your mother this Mother's Day. And it doesn't take too much time to prepare. Fresh strawberries, melted dark and white chocolate and you are done. Enjoy the strawberries through a curtain of double chocolate flavor. Your mother will not be able to eat just one. In fact, these strawberries make for a very good desserts idea because you can prepare them, pack them in a tastefully-decorated box and travel to your where your mother lives, so that you can gift it to her personally.
Image Credit: parents.com 
Pick Your Mother's Day Desserts Ideas