Happy Birthday Message Wall Delivered to Shahrukh Khan
How I got the Life Size Print of the Message Wall containing 1000+ Happy Birthday Messages Delivered at SRK's House/office!!
8.30a.m.- Chintan, Nitin and Sharib have to send me the pdf file for the messagewall (Birthday Wishes for SRK) but haven't. It's understandable...the wall has 1250 messages (more now)!First, I decide to hang around at home...once the file reaches my mail, I can save it in my pen drive and then go to the printers...
10.30a.m.- It's getting a bit late. I have to be at Shah Rukh's office at 2p.m...the printer will take atleast 4 hours to print, laminate and then mount the poster. I decide i'll receive the file at the printing shop. This would save me a good half an hour.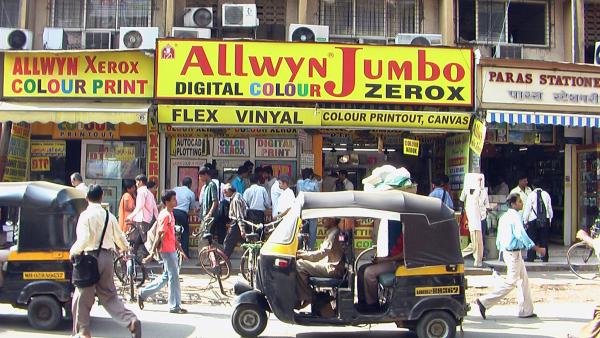 11.00 a.m.- I reach Allwyn Xerox in Andheri (E). Initially, they create a fuss about the file not being the actual size...but eventually, do a damn neat job.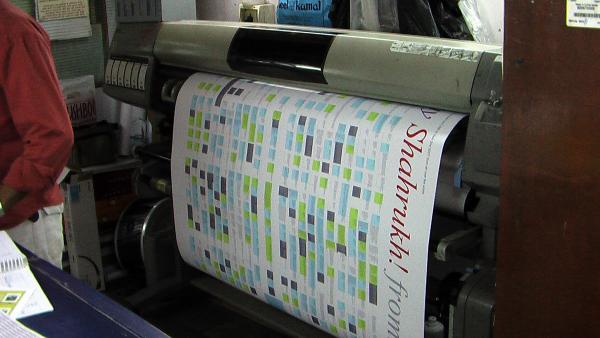 1.00 p.m.- Finally the printing begins. Its a huge machine that can print any size x 5 ft. as the colours appear, I get really excited....the quality is just what we wanted. The size of our poster has increased from 3ft x 3ft to 5ft x 3 ft to 6 ft x 4 ft. I realise that the messages will be legible only at that size.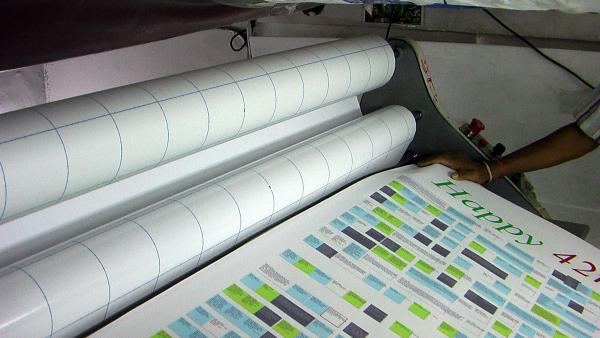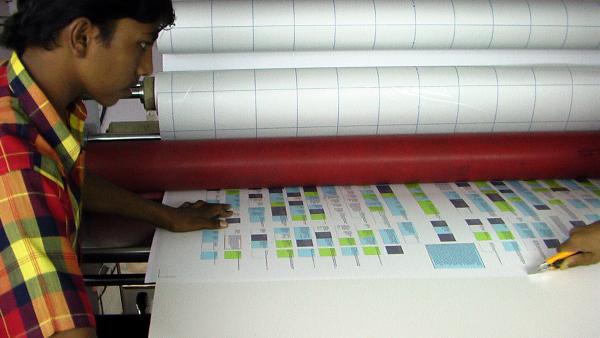 2.15 p.m.- The poster gets laminated. 2.30- It's mounted on a fibre 'sign' board.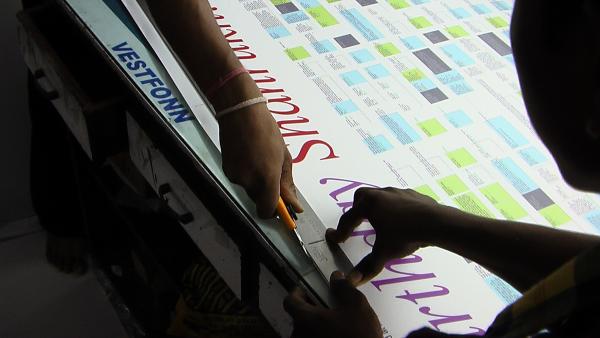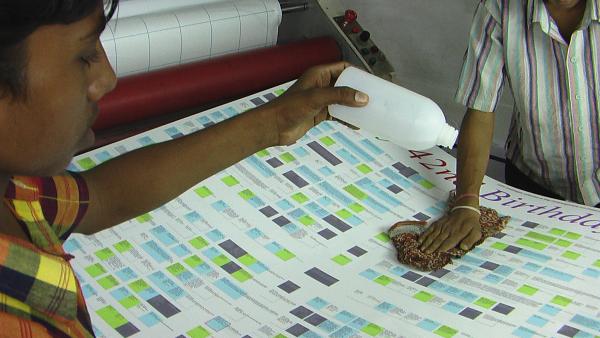 2.45pm- The rough edges are cut out. 2.50- 'Alcohol' treatment-to clean the poster.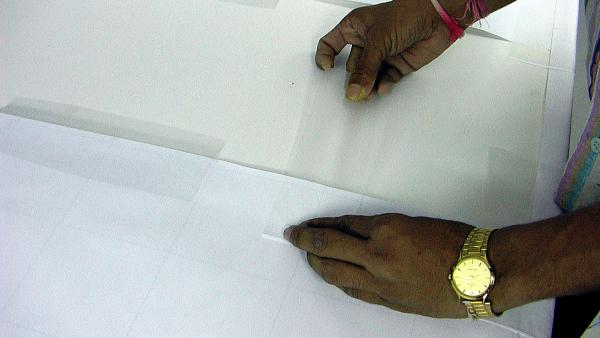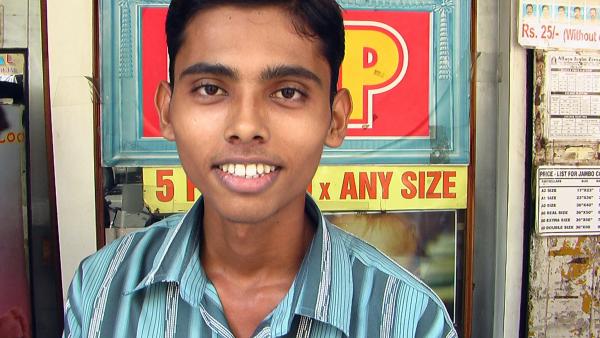 3.00p.m.- The 'wall' is packed. Manoj-the boy who managed the proceedings.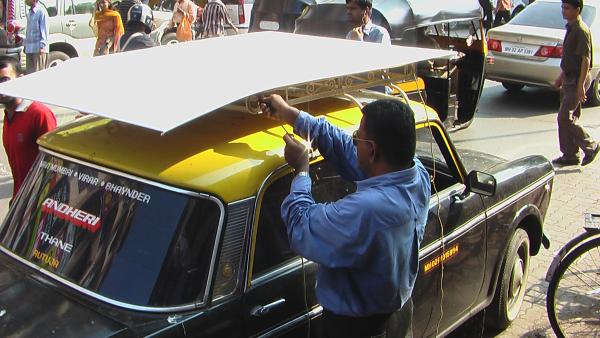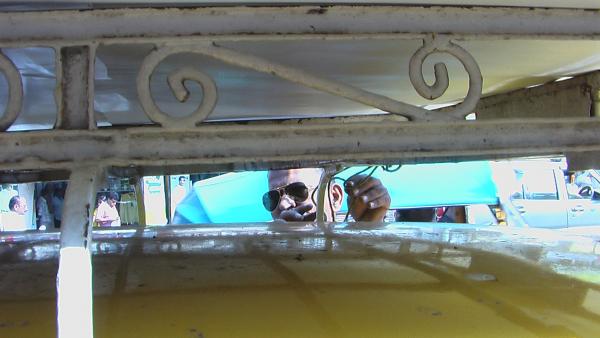 3.15 p.m.- The cab driver ties it to the roof of the cab.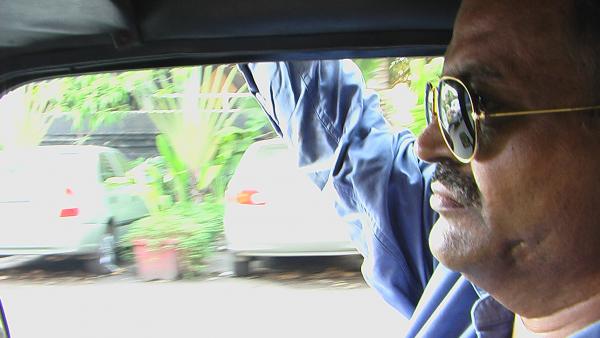 He supports the poster (actually a hoarding by now!) from one side and I from the other.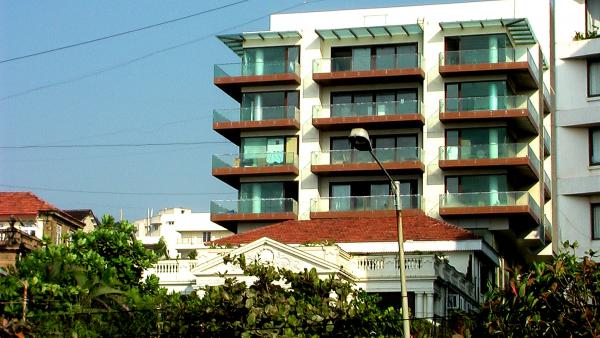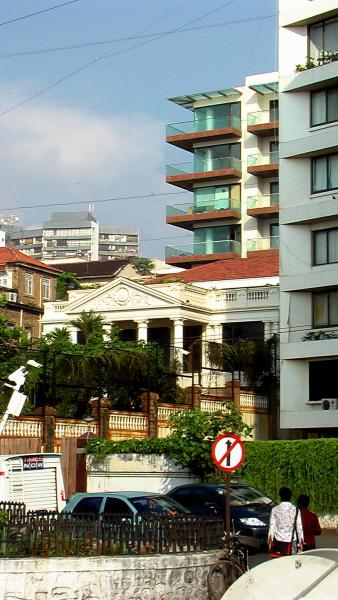 'Mannat'- King Khan's abode. The Greek like structure in the front is his residence, the apartment like building behind is his office.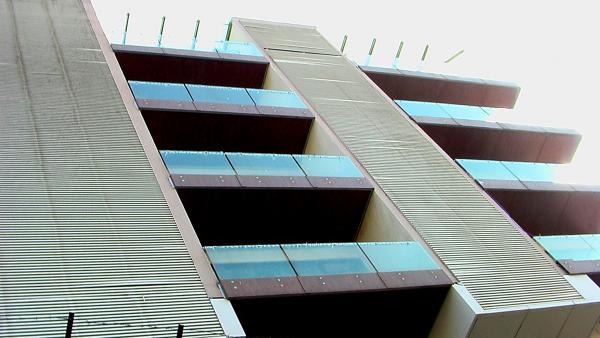 I enter from the side gate that takes me straight into this swanky Red Chillies' office.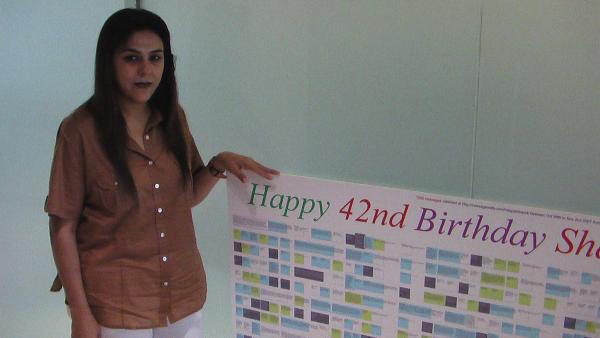 4.15 p.m.- Karuna accepts the message wall. She seems pleasantly surprised by its size.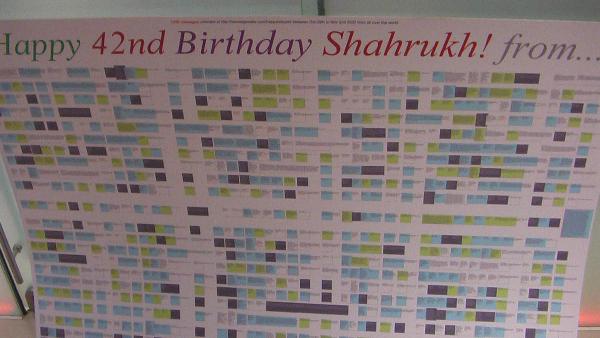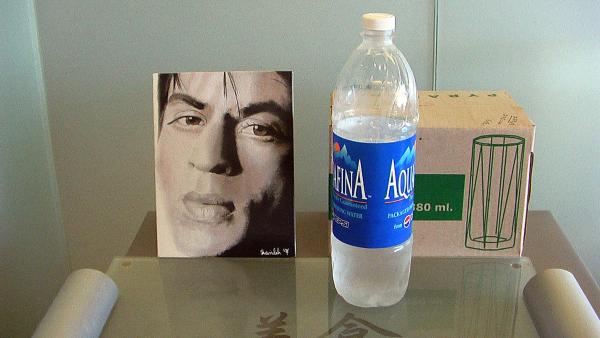 I venture into the office kitchen for a glass of water n I spot this. Another year...Another fan...Another Birthday present...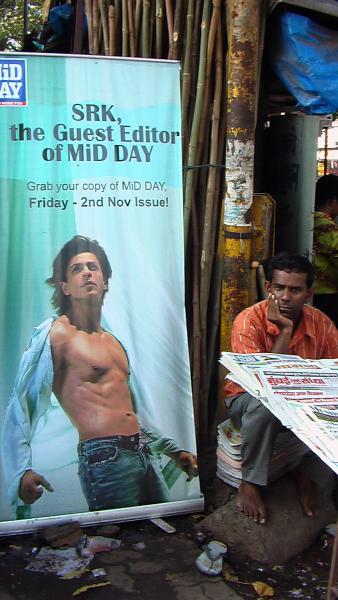 Another place- A news paper vendor and a display that says- Grab your copy of MidDay, edited by Shah Rukh Khan. Well, I got mine.
But it was a helluva experience doing this. And what a super effort - from the moment the wall was created by chintan and then pushed by sharib and nitin and then my final delivery, it has been an exciting 96 hrs !!!!! Dont forget to get a PDF copy of the wall at http://www.messagewalls.com/happybdaysrk
Happy Birthday Message Wall Delivered To Shahrukh Khan