Shahrukh Birthday Wishes Campaign
The 10,000 Birthday Wishes for SRK Campaign
Be Part of the biggest online Birthday Message Campaign for Shahrukh Khan.
 
 
Previous Updates (all times Indian Std Time):
 
Nov 2nd, 5pm IST: Our contact in bombay and a big SRK fan,
Vikas Kumar
just delivered the 6ft by 4ft poster containg 1250 birthday wishes. I just received his sms saying,
"Terrific. I've just delivered it to Karuna (SRK' Staff). She was quite surprised and pleased. She said SRK will definitely see it. She'll also get a picture of the card with SRK. Job well done. The poster looked sexy!"
 
Nov 2nd, 3.15 pm: Vikas reports that the poster has been printed and it looks awesome and he is about to leave for SRK's house in bandra
 
Nov 2nd, 1.30 pm - The poster is finally under way to get printed.There were technical difficulties in sizing the file for a large print ou.
 
Nov 2nd, 11.am - the PDF of the poster is emailed by chintan and khau to vikas in bombay. There is super excitement that al this is coming to a grand end! Fingers are all crossed !
 
Nov 1st. Vikas speaks to the Staff of
SRK's production company, Red Chillies.
And they have assured that the Brithday Card

will be given

to Shahrukh on Nov 2nd. He

MAY

be there at the office to receive this himself!!!
 
How Did This Start and Who Are You Guys?
We are a bunch (three to be precise, which is not much of bunch) of Shahrukh fans. We have grown up watching his movies and with each passing year and movie, the admiration only grows stronger. And why not, if one has to judge SRK's super peformance in Chak De and his much-gawked at six-pack in the much awaited OSO (Om shanti om, fyi).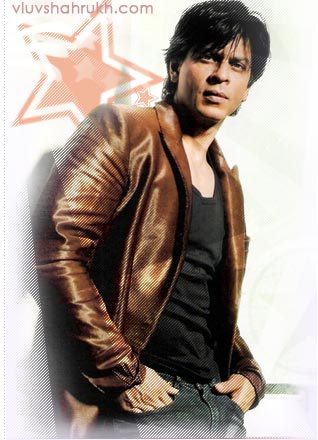 So one night, which happens to be like 2 days ago, one of us (
chintan
to be exact), trying to beat his insomnia, was roaming the "streets" of orkut when he chanced upon a link for wishing SRK on his upcoming birthday (now you dont want me to tell you when THAT is ! ok, its 2nd nov). So it suddenly dawned upon him that one could make this really special and big. So he created
a message wall
at this new site www.messagewalls.com which allows one to create a cool wall where people can leave messages (he discovered that to on a sleepless night)!
And then lo and behold he had two of his buddies,
khau_khan
and
nitin
get all excited (super SRK fans that they are) and ready to push this campaign to get 10,000+ birthday wishes for SRK. And then they thought, "hey lets print all these messages on a Life-Size Birthday Card" (how cool would that be) and send it through their friend,
vikas
(in bollywood) on SRK's birthday!
 
So how does this work?
As we begin to collect more and more messages , our goal is to reach the target of 10,000. So the other thing you can do is to spread the word by emailing friends, fans and family about this campaign.
On 2nd Nov, 8 am EST, we will print all the messages on a large life size Birthday Card and this will be delivered to Sharukh's Red Chillies Production Offices in Bombay. As simple as that!
But the wall will remain and you can keep writing more messages and coming back to it anytime you want (so that next year we have a bigger wall).
 
Who else has helped spread the Word?
We would love to thank other SRK fans who have helped spread the word about this campaign. These are
1. Maryam from hannover , germany and really got the SRK fans in germany active. Zeba from delhi thanks a ton for the support. Avinash from Gurgaon, india for spreading the message

2. Thanks those who put links at following places
What else can i do?
Well if you are not content with just wishing SRK a happy birthday, then bake him a cake! Imagine that you were asked by SRK to cook for him or say just bake a cake for him on his bday!