Menhdi" a part of marriage ceremony".
19 Oct 2007
     Menhdi is known as plant. It used as a herb and cosmetics also.
    In urdu & english also Menhdi called "HINA".
    It is a common plant found most parts of India-Pakistan.
    Menhdi is used in some hurbal medicines as a hurb, other side it used as a cosmetics.It gives colour to hond & feet of ladies and as a hair conditioner also.
                                                    Menhdi is the name of ceremony also,it is the part of a marriage ceremony spl in Indian-Pakistani community.
This ceremony acttualy from Panjab region ( both side).
 In this ceremony the guests and members of both sides ( Bride & Groom) gathered at each other houses with gift for bride & groom for a charming celebration.
Some ceremonies are becomes our cultural symbols. Menhdi ceremony is known as a one of cutural symbol of Pakistan.
     Menhdi celebrated as a main part of marriage ceremony in Pakistan. Its held commonly 1-2 day before the marriage.
                The Menhdi ceremony of LAHORE is the most famous.
                                        There is a variety of dishes & cvusines at the dinner  in Menhdi ceremony.  Variety of sweets and desserts , different type of main dishes made from  meat & chicken & Biryani also. 
                      Mostly guests likes different type of KABABS & BAR-B-Q items spl at this occaision .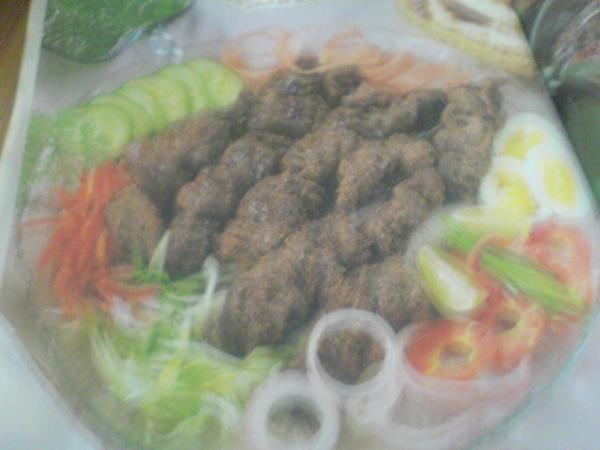 Menhdi" A Part Of Marriage Ceremony".