Japanese Christmas Cake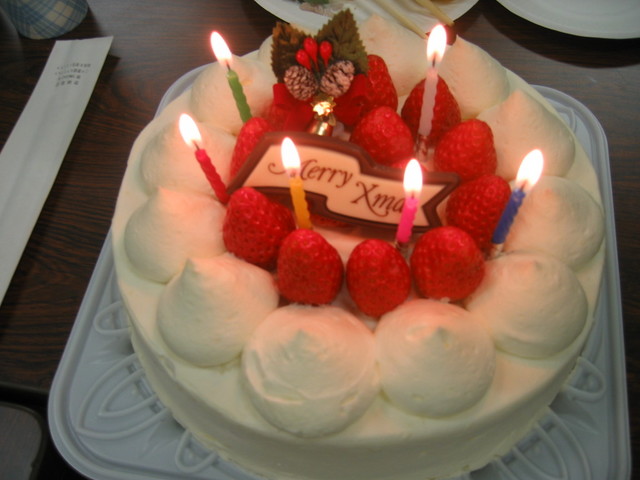 The Japanese celebrate Christmas a tad differently from the rest of the world. Christmas is more a commercial festival where everyone gets to gift a little more and receive gifts also. But the most appealing thing about a Japanese Christmas is the  Christmas Cake !! 
During Christmas most Japanese Bakeries are devoid of the traditional Christmas Cake, Log Cake or Cookies that we in America are used to!!! A classic Japanese Bakery that caters to the needs of the locals will definitely have the quintessential part of Japanese Christmas  Cake! The  Cake is a glorified strawberry shortcake which has a sponge cake base and is often topped with white frosting and then filled and topped with juicy red strawberries!! A Japanese Christmas Cake is priced at around $23!!!!! If you have  the cash then you really should try this delicious Japanese Christmas Cake!!
Image Credit- savagepencil.typepad.com
Japanese Christmas Cake