Best 5 Last Minute Thanksgiving Meal Options!
25 Nov 2009
Thanksgiving Meal-that long awaited Turkey Feast, is at last here! Tomorrow is the D-Day for the Thanksgiving Meal. If you were busy and did not get time to plan a traditional fare and have a large number of guests pouring in, here are 5 best options from SmartMoney that you can try. So hurry! Today's Wednesday and you can still have a gala traditional Thanksgiving fare – complete with Turkey and Cranberry Sauce!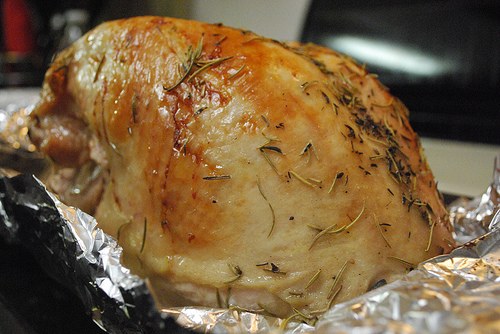 •    Hire a chef to help you around tomorrow with cooking. Scour the internet and you'll find many cooks wanting to work for you. They'll charge you anywhere between $75 -$275. Plan today, the menu and they are going to charge you 3% to 4 % less
•    Order your Thanksgiving Meal online. Websites like Impromptu Gourmet and Omaha Steaks are going to deliver you traditional Thanksgiving meals at your doorstep tomorrow. Just contact them today to find out more.
•    Pick up prepared Turkey from grocery stores like  Whole Foods
•    If not grocery stores search in food markets and departmental stores. Boston Market is going to take orders till 8 PM. on Wednesday
•    Try out other options like concierge services, amateur services on Craiglist and barter services.  It's rather amazing and heart rendering to know that one person is bartering a family photograph for a Thanksgiving Meal on another's table!
 
Image Credit : Scottie T812
Best 5 Last Minute Thanksgiving Meal Options!