Belgian City goes Vegetarian!
Imagine that! A whole city going vegetarian! Ghent, a Belgian city famous for its outstanding gourmet vegetarian cuisine and waffles is the first in the western world to go vegetarian for at least one day. The city has adopted vegetarianism for every Thursday from May 14th! The first day of this weekly veggie day movement was kick started with a foodie festival at the Ghent vegetable market.
 
 

Vegetarian recipe booklet, vegetarian food samples and even veggie street maps pinpointing the vegetarian food outlets around the city was distributed yesterday! In accordance to the vegetarian movement all civil servants and counselors will opt for vegetarian meals on this day every week. Hotels will guarantee a vegetarian dish on this day and all schools will also have meat free meals.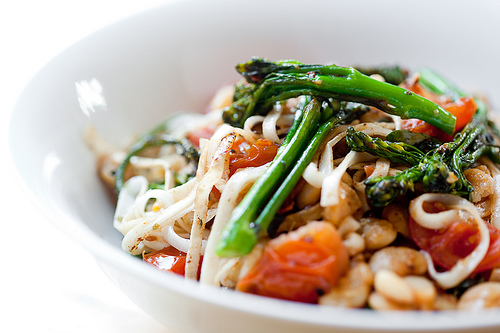 Though the people of Ghent do have the option of going meat free or not, it looks like the citizens have taken to the vegetarian movement. They seem to be making a conscious choice to fight for healthy living and against obesity, global warming, and cruelty to animals. The foodiee festival with restaurants serving four course delicious veggie lunch for 12 and kebab houses giving out broad bean falafel and haloumi cheese has also definitely helped in shattering the myth about vegetarian food being boring!
 
The government officials of the city believe that by cutting down on meat production they can reduce the contribution to green house emissions from the meat industry at least to a small percentage and promote a sustainable and healthy living in the city. Way to go Ghent! I beleive Its high time cities all over the world jumped into this band wagon and opted for similar measures!
 
Image Credit
www.flicker.com
Belgian City Goes Vegetarian!