The World Barista Championships-2009!
The World Barista Championships has crowned Briton based Gwilym Davies as the World Barista Champion of 2009.  But, don't dream of getting a cup of coffee from Gwilym Davies. He will be too busy touring the world as a representative of the Specialty Coffee community that hosts the World Barista Championship.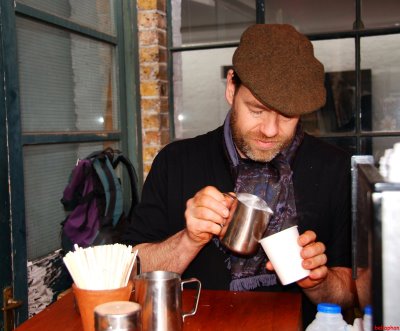 The Worlds Barista Championships held at Atlanta, brought together 52 of the worlds best coffee brewers from around the world. During the three day long competition the best baristas from various countries brewed 12 coffee concoctions per person. Each contestant had to prepare 4 espressos, 4 cappuccinos and 4 original signature drinks in exactly 15 minutes!!!
Though the World Barista Champion Gwilym Davies incurred a penalty for running 17 seconds over the 15 minutes time limit, he still managed to charm the judges or rather captivate them with his drinks. His signature drink was a delightful blend of espresso with flambéed chocolate mousse and blueberry. Sounds yummm, I know!!! I wonder what they did with all those cups of coffee. Wish I was part of the audience, breathing in the intoxicating smell of coffee and maybe stealing a sip once in a while! But I guess I will have to wait till the next World Barista Championships that will be held in London for that! Phew! Such a long wait!
 Image Credits
http://2.bp.blogspot.comhttp://www.scae.com
The World Barista Championships-2009!