Bread Body Parts for breakfast!
Bread taking the shape of body parts!! It is high time that I cease getting surprised at the way food takes up unexpected and repelling forms in human hands. No, I am not talking about my boyfriends cooking!! Look at these pictures and you will understand!! I never imagined that bread, my daily breakfast could look so gruesome.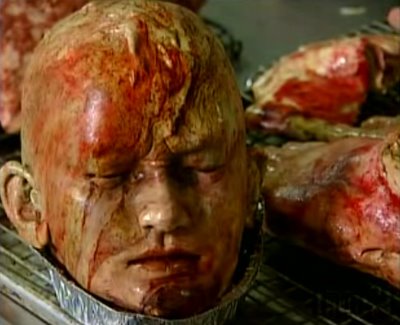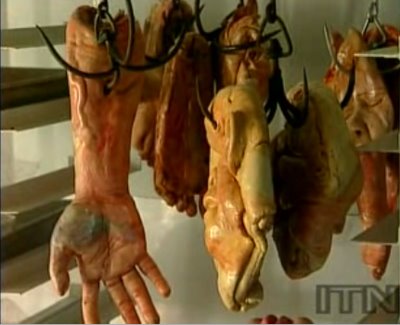 These gory bread loaves or (let's say) body parts are made from dough, raisins, chocolate and cashew.Who is the artist behind this?  Kittiwat Unarrom. He is a Thai fine arts student and the son of a baker. Ah..now you get it!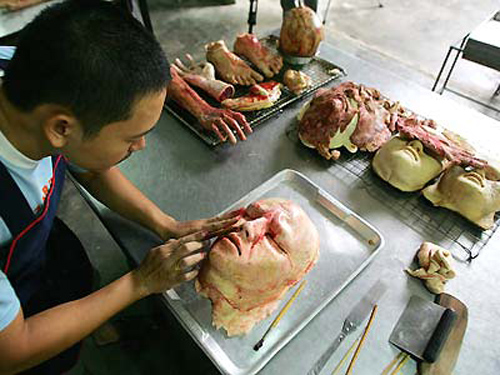 He sculpts these gruesome, bloody and life like bread body parts and actually puts them up as food commodities at his body bakery in Ratchaburi, Thailand. And guess what, people actually buy these and because of the demand he actually has to spend six hours baking. I mean, no offense, but who would want to see that first thing in the morning!!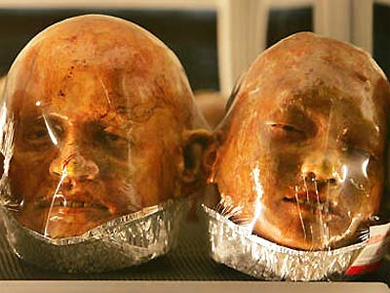 Feet, hands, internal organs, name the bread body part you want and you have it. Kittiwat says that initially people are disgusted by the sight of it but once the taste it, its just bread. That, he says is the point. "Don't judge by outward appearance" A little difficult to think so proverbially when scared to death by the sight of bloody bread body part on the breakfast table! Bread or not! Image Creditshttp://imageshack.ushttp://www.bookcaseangel.com http://1.bp.blogspot.com http://3.bp.blogspot.com
http://www.digyourowngrave.com
Bread Body Parts For Breakfast!