Restaurant Hospitalis. A Restaurant or a Hospital?
Restaurants with themes revolving around the medical world are not new, but this one takes it to the extreme. The Hospitalis in Riga, Latvia is owned by medical doctors and have a sharp and crude medical ambience.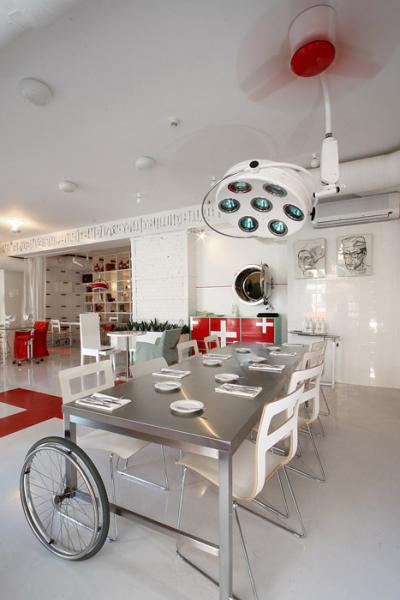 If you are somebody who likes eating in a gory and clinical atmosphere then Hospitalis is the place for you. Beautiful waitresses in nurse uniforms treat you like privileged patients and at times even spoon feed you. Operating room dishes, Flasks, test tubes and beaker constitute makes up for the cutlery of this bizarre restaurant.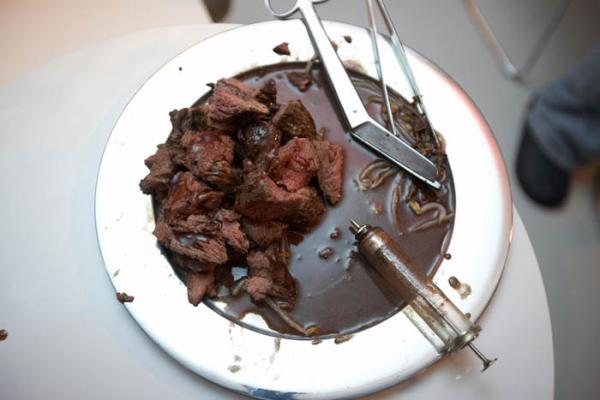 The sterile white walls and profusion of medical paraphernalia all around adds to the ambience. The special dishes of this restaurant have a gross appearance, with bloody tongues and nose scattered on the top.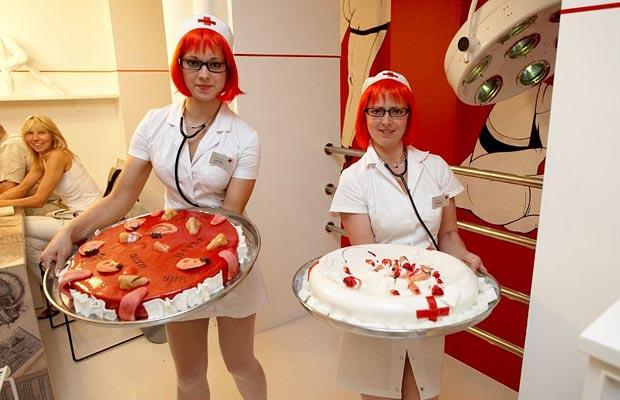 I think this one beats the sophisticated hospital theme based restaurant in Singapore. If you really want a gory dining experience, dig into your pockets and head to this unconventional restaurant in Latvia. I am going to pass.
Image Credit
http://poh.lv/2009/01/hospitalis/
www.telegraph.co.uk
Restaurant Hospitalis. A Restaurant Or A Hospital?