G 20 Summit – Chef Jamie Oliver serves the most powerful leaders in the world
Jamie Oliver is the celebrity chef who would be serving the most powerful leaders in the world.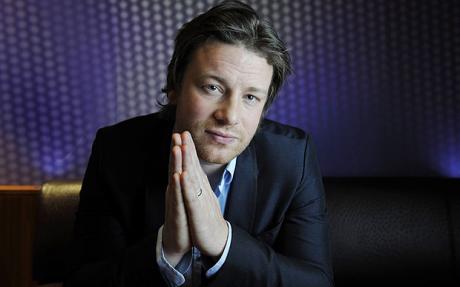 With the G-20 summit on, the world is looking at what the most powerful leaders of the world would come up with. Some of the stock markets across the globe already seem to be looking skywards in anticipation of the decisions to follow. Will there be a solution to the "Recession"? Will the leaders unite to formulate a common solution for the world problems.
While the world leaders are busy making big and strong decisions, Chef Jamie Oliver has been working hard to put together a menu that is truly world class for the world leaders and their spouses. A menu that showcases the best British food. Chef Jamie Oliver would be serving President Barack Obama and the other world leaders a pure British fare. The menu has been specially prepared with ingredients sourced locally from every nook and corner of the country.
The menu for the dinner includes a great spread:
The first course: Scottish Salmon baked with samphire and sea kale. A fare of vegetables sourced from Sussex, Kent and Surrey. The vegetarian fare would include Goat cheese with roast shallots, herb garden salad and Irish soda bread.
Main course: Slow-roasted shoulder of lamb from the Elwy Valley in north Wales, with Jersey Royal potatoes, wild mushrooms and mint sauce. The vegetarian fare: Lovage and potato dumplings with mushrooms and asparagus.
Dessert: Bakewell tart and custard
When asked about the special dinner Oliver said: "I'm very, very proud of my country and its food traditions and I know that the guests at Downing Street will be in for a real treat". This is the third time he would be cooking in 10 Downing Street.
The dinner for the spouses includes world renowned celebrities from various fields. Michelle Obama would be accompanied by the renowned Harry Potter author J K Rowling and Dame Kelly holmes, the Olympic gold medalist on either sides.Among the other celebrity guests are model Naomi Campbelle, Martha Lane Fox of lastminute.com, Gurinder Chadha , the film director, Ruth Jones the actress, Broadcaster Emma Freud and psychologist Tanya Baron to name a few.
The spread for the grand dinner surely looks good. World class menu for the world leaders. 
Pic courtesy: www.telegraph.co.uk
G 20 Summit – Chef Jamie Oliver Serves The Most Powerful Leaders In The World