10 Hot Food Trends Of 2014

16 Dec 2013
Culinary pundits have already started doing serious research on the trends that are going to be 'in' next year i.e. 2014. With terms like tortas, cemitas, and Shakshuka becoming common place, you are likely to be engulfed with Jewish fusion dishes as well as gourmet vegetarian food, believe the food experts. Do take a look at the predictions and get abreast of what is going to be classy, come January. After all, you wouldn't like to risk being called a food ignoramus, would you?
Filipino food- Puto or rice muffins with cheese toppings is destined to become big in 2014.

​
Fluke- A typical flatfish, also known as the summer flounder, will outdo the tuna and salmon in demand.

​
Chicken skin- Serving chicken with the skin on is nothing new. However, you are likely to see a spurt in dishes made with chicken skin entirely. The chicken skin happens to be the pork rind of 2014.

​
Liquid nitro ice cream- Cool cryogenics are likely to come into play while creating innovative, super-cold frozen desserts. Yes, even with ingredients that don't freeze easily.

​
Year-round rosé wines- Wines of rosy hue will be served with a variety of dishes right from Jan through Dec.
​
Jerusalem artichokes-The inulin (not insulin) rich tubers are extremely nutritious as they contain high amounts of iron, potassium, phosphorus, and copper as well. They are likely to replace the starchy potatoes in a variety of dishes as soon as you bid adieu to 2013.

​
Sorghum- Sweet sorghum, a type of grass, will be used more extensively instead of white table sugar and artificial sweeteners.

​
Paleo diet- We are likely to eat as our Stone-age ancestors did, eons ago. History repeats itself, for sure!

Banh mi – The Vietnamese version of the single serving baguette is likely to go mainstream this year.
Teres major – Sirloin becomes passé as the tender meat from the beef shoulder wins the race as the beef cut of 2014.
​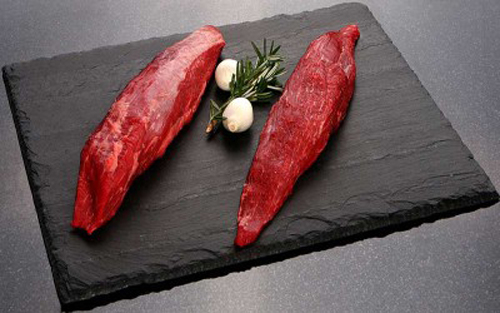 Image Credit:  wikipedia ,  sosyalan , tines-terrarium.tumblr , kryogenifex , finedininglovers , butchersteak , selftaughtgourmet
10 Hot Food Trends Of 2014