Onion Kachoris 'Ground' Air India Flight

17 Jan 2013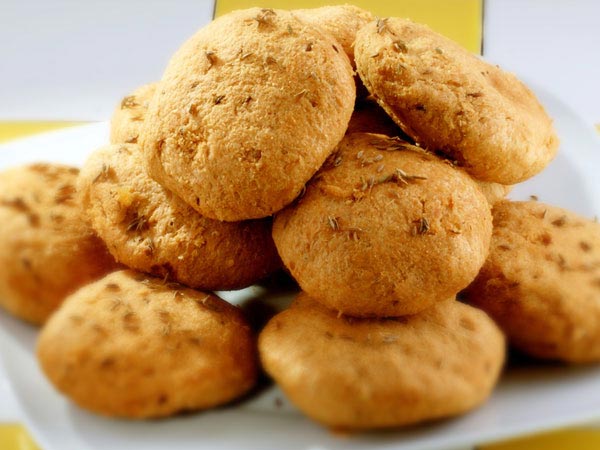 What would you do if you were being deprived of your favorite food? Would you ground an airplane? Well, a pilot working for the national carrier, Air India, did something like that. Captain Smriti Trehan faces suspension for not following the orders to switch her scheduled flight of Mumbai-Jodhpur-Delhi for a direct flight from Mumbai to Delhi – all because of Trehan's love for the delicious onion kachoris, which Jodhpur is famous for.
This bustling city of Rajasthan has Halwais frying panfuls of kachoris, which is a sort of mini pie, stuffed with savory or sweet ingredients such as onions, potatoes, mix vegetables, or cottage cheese. Surrendering to her craving for kachoris, Captain Trehan defied her company's orders and refused to swap flights, as a result of which the direct flight was left without a pilot and, thus, delayed by an hour.
Trehan is believed to have ordered a package of onion kachoris to be delivered to her at Jodhpur airport, which defines why she was hell-bent on flying the Mumbai-Jodhpur-Delhi flight. She took off from Mumbai, collected the back of kachoris in Jodhpur and reached Delhi without delay. But back at the Mumbai airport, chaos prevailed as the direct flight passengers were left stranded. Little did they know that their pilot had already taken off, on a separate flight, to collect her kachoris.
The Air India senior officials are still conducting an inquiry into the matter but it seems that Trehan's love for the savory kachoris may cost her the job, for sure.
Other Articles You May Like To Read:
1. Lahore Food Street To Come Alive In New Delhi
2. How To Celebrate Holi With A Delicious Menu
Image Courtesy: boldsky
Onion Kachoris 'Ground' Air India Flight