PETA Wants Vegan Settlers On Mars

17 Jan 2013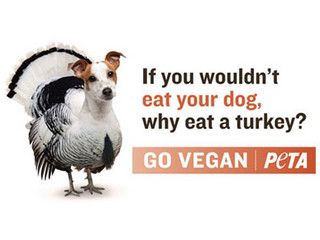 Just as media reported that SpaceX founder Elon Musk was planning a Mars landing in 2018, PETA jumped in with a repetition of its request made two years ago. The animal rights group has urged future settlers of Mars to adopt a vegan diet.
Musk has already announced his plans to send about 80,000 people to Mars at the rate of $500,000 a ticket. This, he is doing to start a "self-sustaining civilization." PETA wants the new Mars residents to use this as an opportunity to live without animal products.
PETA writes, "The opportunity to colonize Mars means a chance to make a fresh start, especially now that we've degraded our own planet by treating our fellow animals like disposable widgets, filled the air with pollution that will soon make the sky in 'Soylent Green' look clear, and populated the Earth with so many humans that the premise of 'Logan's Run' starts to look practical."
While PETA is doing all it can to ensure that the vegan cause is taken further in the Space as well, a meatless life on Mars could well be a practical possibility because meat is not sustainable when it comes to living in space. Just last year, NASA announced that it was planning an almost vegan menu for its astronauts destined for Mars journey.
Do you think staying vegan on Mars should be a matter of practical responsibility or choice? Write in to let us know.
Other Articles You May Like To Read:
1. PETA's Message - Eat Vegan For Sexual Stamina
2. PETA's Heart-Rending Appeal To Michelin CEO
3. PETA - Bin Laden Chocolate Bites To Troops
Image Courtesy: topnewstoday
PETA Wants Vegan Settlers On Mars