Coca-Cola Ad Speaks of Obesity
17 Jan 2013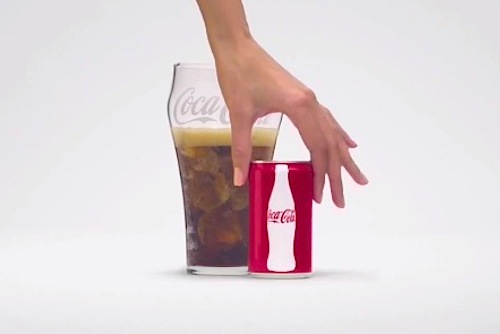 You may be forced to think that 'look who's talking!' but Coca-Cola, one of the leading soft drink producers of the world has launched an advertisement that speaks of the growing levels of obesity in the country. A soft drink brand talking about obesity may seem more like an oxymoron but watch this two-minute spot before you reach a conclusion.
The cloud of obesity has been growing larger than ever over the soft drinks industry and, it seems, the company has realized it is better to address the issue head-on. The Atlanta-based giant has started airing the two-minute TV spot on channels like CNN, Fox News and MSNBC, during these channels' popular shows so that its message gets heard by the majority.
The company's message is clear – weight gain or obesity is a result of too many calories, all of which do not come from the soft drinks. A narrator says that the issue of obesity is one that "concerns all of us." The ad also speaks of Coca-Cola's record of providing soft drinks with fewer calories since its inception.
The number one beverage company of the world has been putting together this ad since last summer with the help of Brighthouse and Citizen2 agencies and this advertisement, in a way, also reflects how much the obesity epidemic has affected the industry. In fact, so buoyed up is the company with this ad campaign that it is already considering whether to air this ad in other markets too, like New Zealand.
The changing attitude of soft drink companies towards the issue of obesity may also be due to the fact that Americans have cut down their overall soda consumption since 1998. But can we say that is 'better late than never' for these companies? Well, it is too early to say that for now !
Other Articles You May Like To Read:
2. Learn The Effects Of Coca Cola On Your Body
Image Courtesy: fooducate, stupiddope
Coca-Cola Ad Speaks Of Obesity