Subway Test Runs 'Sriracha Sauce' in California

7 Jan 2013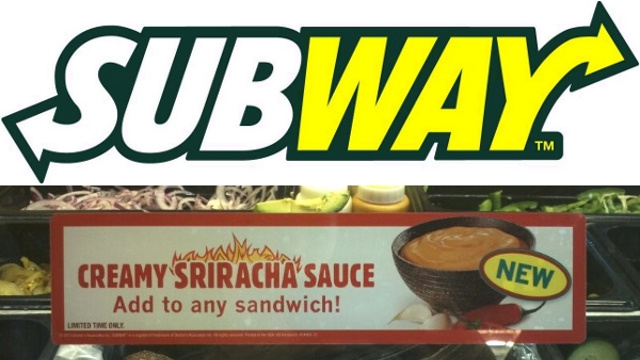 Fast food chain Subway has launched a test run of a "creamy Sriracha sauce' at its outlets in Santa Ana, California. This is, probably, the first time that the sub chain is serving something as spicy as this sauce, however, they have added a slightly creamy twist.
While some years ago this garlicky hot sauce may not have been so popular in America, it has now become a staple in restaurants across the country, just like ketchup and mustard. Subway has decided to offer the creamy version of this sauce at selected outlets for a limited time.
In case you want to try a sub with the creamy Sriracha sauce and you live in California, let us know what you think!
Other Articles You May Like To Read:
1. McNoodles, Inspired By Asia, Launched In Austria
2. Pepsi Launches Fat-Blocking Cola In Japan
3. Beverly Hills Caviar Launches ATM Service In L.A.
Image Courtesy: gawker
Subway Test Runs 'Sriracha Sauce' In California