KFC Faces Food-Safety Investigation In China

3 Jan 2013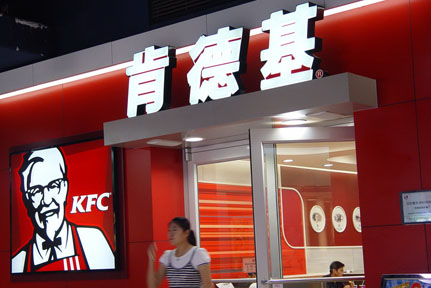 The "Shanghai Food and Drug Administration" (SFDA) has started investigating into the food supply network of the "Kentucky Fried Chicken" (KFC) outlets in the country. The investigation was launched after local media reported that the poultry farms from which the restaurant chain procured its chicken was using excess of antibiotics and growth hormones.
The farms located in north China have come under the scanner even as the fried chicken chain assured that it was following the Chinese regulations in its daily operations. The restaurant chain has also agreed to "actively co-operate" in the investigation of the Shanghai authorities.
In 2010, Liuhe, one of the country's biggest poultry companies, was charged with using a high amount of antibiotics in growing its chicken. As a result, on December 19, 2012, KFC terminated its contract with the company.
The food authorities in Shanghai as well as Beijing are hell bent on blacklisting food companies that are found flouting safety regulations and it seems, their movement starts with KFC.
Other Articles  You May Like To Read:
1. KFC Patching Potholes - Thinking Beyond Food!
2. Chicken Trouble For KFC Again
3. KFC Pakistan Closes Its Doors To Violence
Image Courtesy: chinadaily
KFC Faces Food-Safety Investigation In China