Dunkin' Donuts Goes Gluten-Free

31 Dec 2012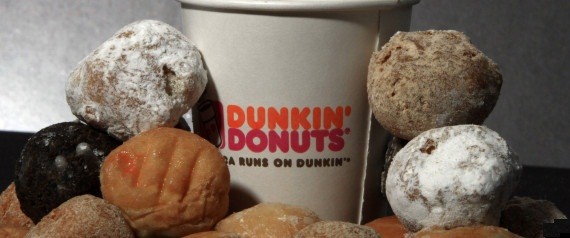 In the New Year, Dunkin' Donuts will also be catering to a rising chunk of American population, those who suffer from the Celiac disease. These are the people who are said to be intolerant to gluten, a substance found in several food grains like wheat, and which also goes into making some of your favorite fast food items.
The fast food chain, which is known more for its sugary, saccharine-filed products, has now started to test a line of gluten-free products, which is already endorsed by the "National Foundation for Celiac Awareness". The Foundation has said that these products shall be wrapped individually and are going to be "dangerously delicious." The company is currently testing out its gluten-free range in some locations in Florida and Boston.
For now, the chain is reporting positive reactions to the test menu. However, there is no news yet about the gluten-free products being introduced in other Dunkin' Donuts stores in the country.
But this is not the only company in the country, which is thinking about celiac sufferers. Other fast food chains, which are serving gluten-free products on their menus, are Arby's, Wendy's, Chick-Fil-A, and Domino's.
Other Articles You May Like To Read:
1. Why Are Gluten-Free Foods Better For Us?
2. Dunkin' Donuts Commits To Zero
3. Best 5 Gluten Free Holiday Cookies
Image Courtesy: newswhip
Dunkin' Donuts Goes Gluten-Free