Cashing In On Mayan Apocalypse Prediction With Food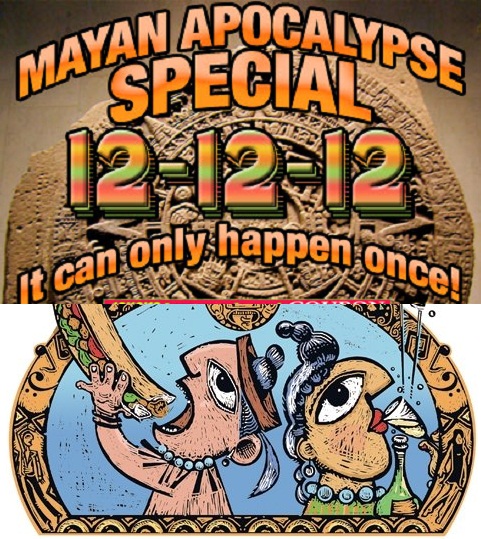 As the world prepares for everything to end on December 21, 2012 (really?), restaurants across America have started nationwide marketing campaigns and events to cash in on the doomsday trend. Whether the rumors are true or not, it is time to enjoy the number of food deals and events being doled out by restaurants all over the US.
T.G.I.F.
Apocalypse-themed parties are in order at T.G.I.F outlets all over the country. There will be Mayan Margaritas, raffles to win 'End of the World Survival Kits', which are actually cocktail hampers.
Carl's Jr.
The company celebrated its Doomsday menu early on with a "12x12x12" burger, which is a massive heap made of a dozen patties and a dozen cheese slices. The restaurant has also posted a picture of the same on Facebook and Twitter, with comments that read, "If it's not the end of the world, then it's definitely the end of your hunger. #burgergeddon #baconpocalypse #cheesetastrophe."
Jell-O
The pudding company has launched a "Funpocalypse" campaign in which "Jell-O pudding" is deemed as the "funniest sacrifice" to be made to appease the gods.
Iron Cactus
This Austin-based Mexican grill restaurant is going to serve a margarita to identify with the end-of-the-world rumors. The drink has ingredients like 'DeLeón reposado tequila, Grand Marnier 100 year, agave nectar and real gold flakes" and it will set you back by $100.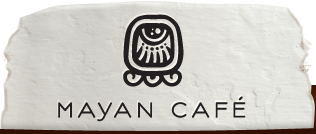 Mayan Café
This aptly-named local café in Louisville, Kentucky, is also going to pitch in with its Mayan civilization-inspired food like Spaghetti squash, potatoes, and mole sauce. Among the new additions on the menu are lobster ceviche and flan with a caramel-orange-dark rum sauce.
These are just some of the food deals you may come across before the world is going to come to an end, or isn't it?
Other Articles You May Like To Read:
1. Weird Food-Wine Pairings For Post-Apocalypse
2. Russia's 'Bunker 42' Is A Restaurant
3. Top 10 Places To Grab Your Twinkies Before Its Too Late
Image Courtesy: denniscompany, nrn, nola, Facebook, someecards, culturemap, themayancafe
Cashing In On Mayan Apocalypse Prediction With Food