Are You Gonna Drink Starbucks' $7 Coffee?

29 Nov 2012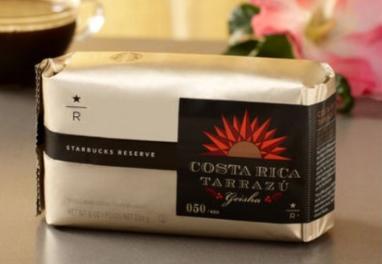 About 48 of the total US stores of Starbucks have started selling the exorbitantly priced Costa Rica Finca Palmilera for $7 a cup. The coffee name itself is a tongue-twister but more than that, it is the most expensive price tag that has people talking about it.
Will America pay seven bucks for a single cup of coffee? That is the question that Starbucks is asking itself right now even as it publicizes that the coffee is made with a rare variety of bean, called Geisha. This coffee bean is found in Central America and the fact that it is very difficulty to cultivate makes the resulting beverage expensive to drink. The coffee chain is also selling eight-ounce bags of the coffee for $40, which is again very expensive.
There, you have heard the explanation. Now would you pay $7 for a cup of the new Starbucks coffee?
Other Articles You May Like To Read:
1. Starbucks To Grow Its Own Coffee In China
2. Starbucks 31-Ounce Trenta - Biggest Ever Coffee Cup Size
3. Starbucks Makes Hay While Superstorm Sandy Lashes New York
Image Courtesy: ksee24
Are You Gonna Drink Starbucks' $7 Coffee?