Artist Reveals What Goes Into Making Your Favorite Twinkies

26 Nov 2012
Now with the Twinkies being put to rest forever (we hope not!), speculations are bound to happen about what went into making those delicious treats that captured the taste-buds of generations of Americans. One artist, a photographer, Dwight Eschliman, has attempted to unravel the number of ingredients that went into making Twinkies.
It was Steve Ettlinger's fun-read, "Twinkie, Deconstructed," that is the inspiration behind the photographic work of Eschliman. Ettlinger's book contains interview accounts of chemical engineers, industrial bakers and others and the author is guided by a Twinkie label in his quest. The work inspired Eschliman to photograph about 37 ingredients that go into making the Twinkies.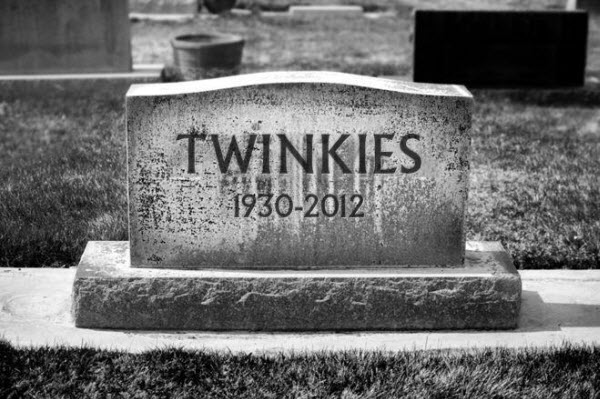 Some of these ingredients are:- Enriched Bleached Wheat Flour, Corn Syrup, Sugar, High Fructose Cane Syrup, Partially Hydrogenated Vegetable or Animal Shortening, Whole Eggs, Modified Corn Starch, Glucose, Leavenings, Sweet Dairy Whey, Soy Protein Isolate, Mono and Diglycerides, Polysorbate 60, Soy Lecithin, Cellulose Gum, Sorbic Acid, Yellow 5, and Red 40.
Well, if some of these ingredients sound alien to you, don't worry. The Twinkies still remains a favorite, even 80 years on!
Other Articles You May Like To Know:
1. Top 10 Places To Grab  Your Favorite Twinkies Before It Is Too Late
2. Twinkies R.I.P As Hostess Brands Closes Shop
3. Twinkies Made This Man Lose 27 Pounds!
Image Courtesy: fooducate, edeneatseverything
Artist Reveals What Goes Into Making Your Favorite Twinkies