140-Tons Of Kimchi Served To Needy Korean Families

20 Nov 2012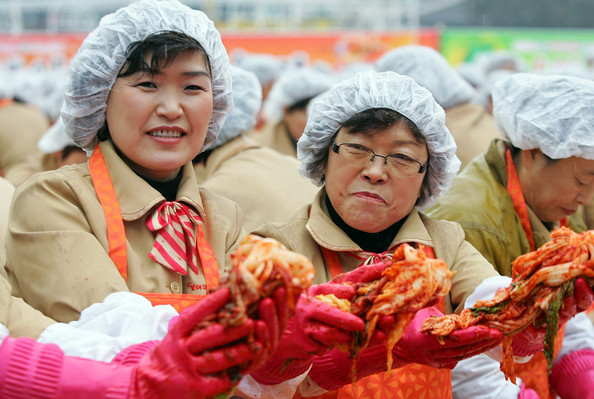 Are you hungry for kimchi? A group of South Korean volunteers recently kept up a decade-old tradition by turning out a 140-ton batch of this signature Korean dish, which weighed equal to the weight of 35 elephants. Kimchi is considered as one of the world's healthiest foods, considering that it contains little else than fermented cabbage and chili paste. As a result it is rich in vitamins and low on calories.
During the winter months, November and December, families in South Korea often make batches of kimchi to use in winter. However, this hefty batch was made by 2,000 South Korean to feed the poor.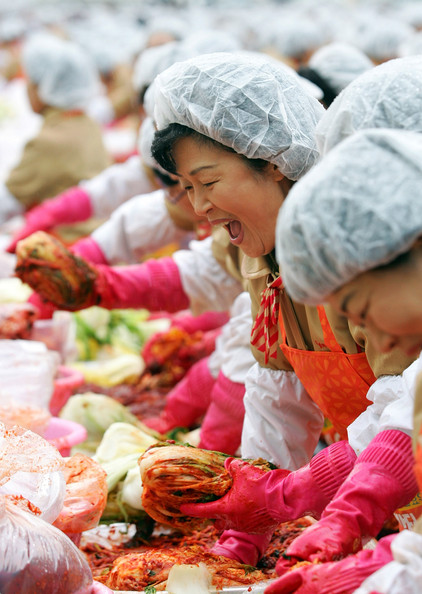 The event organizer, Korea Yakult, supplied more than 90% of the volunteers for this endeavor, which generated enough kimchi to feed 25,000 families.
Other Articles You May Like To Read:
1. 10 Things You Can Do With Kimchi
3. What Are The Types Of Korean Kimchi
Image Courtesy: zimbio
140-Tons Of Kimchi Served To Needy Korean Families