Stephen Colbert Rips Apart Campbell's 'Go' Campaign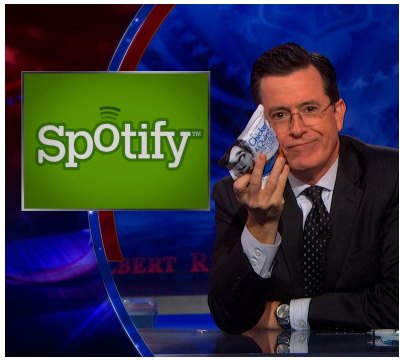 The Campbell's 'Go' Campaign has received a ribbing from American political satirist Stephen Colbert, who understands the 'Millennial' generation like no one else. On his 'Colbert Report' recently, Stephen ripped into the re-branding campaign while declaring that soup for Millennials is going to be the "hottest liquid food trend."
The soup company has chosen to attract consumers in the 18-34 age group and belonging to upper middle income strata. To do that, it has partnered with Spotify, to help interested kids create playlists and enlisted help from Tumblr-inspired graphics. However, it seems that Colbert has a problem with everything that Campbell is choosing to do to re-establish itself in the soup category.
While making fun of the campaign, Colbert said on his TV show, "This generation will go down in history for demanding different soup, which comes in a bag now, biatch." Well, Colbert is not happy with the latest campaign to come out of the Campbell house. What do you think about the 'Go' campaign?
Other Articles You May Like To Read:
1. Campbell Unveils New Soups For Youthful Generation
2. Why Campbell Soup Is Losing Its Steam?
Image Courtesy: facebook
Stephen Colbert Rips Apart Campbell's 'Go' Campaign