Top 10 Places To Grab Your Favorite Twinkies Before It Is Too Late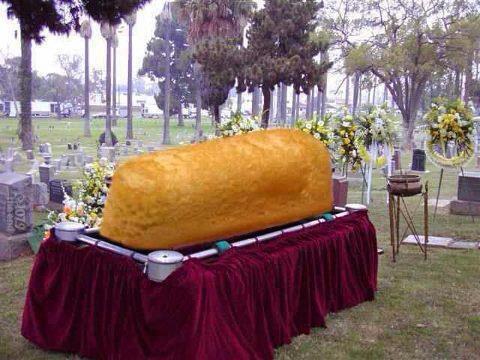 The apocalypse is on us now and it is signified by the Twinkies Doomsday. With the Hostess Brands closing shop, this may be your last chance to enjoy Twinkies across America:
1. CHIPSHOP – At its two locations, CHIPSHOP is going to serve deep-fried Twinkies, along with other tasty treats like Snickers, Twix, and Mars Bars. So grab it before it is over!
383 5TH AVE., BROOKLYN, NY 11215,  (718) 832-7701
2. UNICORN – The shop is selling, what it calls, "Crispy Fried Exploding Twinkies," and you can enjoy them as part of the shop's carnival-themed party.
1118 E PIKE ST., SEATTLE, WA 98122,  (206) 325-6492
3. OLD OAK TAP – You are gonna drool just reading about these deep-fried Twinkies because these have deep-fried banana stuffed inside and on the outside, these are drizzled with oxacan chocolate sauce.
2109 W CHICAGO AVE, CHICAGO, IL 60622, (773) 772-0406
4. ANTHEM KITCHEN & BAR – This Boston-based restaurant is trying to alleviate some of the fear associated with the extinction of Twinkies. So, despite the Hostess Brands going out of business, you will keep getting your fried Twinkies for some time more here at the Anthem Kitchen & Bar.
101 S MARKET ST., BOSTON, MA 02109, (617) 720-5570
5. MASS AVE TAVERN – There is no pretence about your favorite Twinkies here. You will simply get the deep-fried cream-filled goodies here right atop a stick.
94 MASSACHUSETTS AVENUE, BOSTON, MA 02115, (617) 927-4900
6. BURGER & BEER JOINT – Fried Twinkies go best with beer and burgers and that is what you'll learn at this joint.
900 S. MIAMI AVE., #130, MIAMI, FL 33130, (305) 523-2244
7. KNOTTY BARREL – Get served your Twinkies with whipped cream and raspberry puree.
844 MARKET ST., SAN DIEGO, CA 92101, (619) 269-7156
8. GENKI NOODLES & SUSHI – This restaurant serves the Twinkie battered in tempura, then fried, and served with ice cream on the side.
5590 ROSWELL ROAD STE 100, ATLANTA, GA 30342, (404) 843-8319
9. MERMAID'S CASINO – While this restaurant serves a lot of deep-fried treasures but for some time now, the fried Twinkies are gonna be their most famous treasures.
32 E FREMONT ST, LAS VEGAS, NV 89136, (702) 382-5777
10. BUTTER – You just have to pay one dollar to enjoy all the fried Twinkie that you can.
354 11TH ST, SAN FRANCISCO, CA 94103, (415) 863-5964
There may be a lot of other places, which are serving your beloved Twinkies, just before you lost them to posterity. In case you know of some such places, do help us to add to this list.
Other Articles You May Like To Read:
1. Twinkies R.I.P. As Hostess Brands Closes Shops
2. Twinkies Made This Man Lose 27 Pounds
3. Twinkies Losing Its Twinkle, Time To Wrap Up?
Image Courtesy: freerepublic
Top 10 Places To Grab Your Favorite Twinkies Before It Is Too Late