Twinkies R.I.P. as Hostess Brands Closes Shop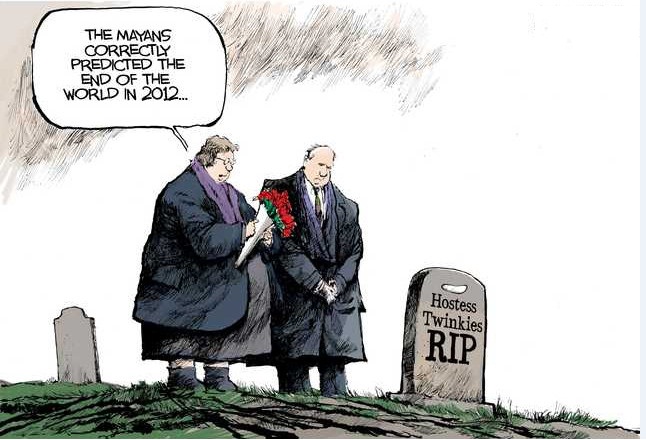 Makers of such iconic brands as Twinkies, Drake's Devil Dogs, and Wonder Bread, the Hostess Brands, have been forced to close doors because of a bakers' strike. As a result, more than 18,000 workers will go jobless, 33 bakeries would be shut down and 570 outlet stores will go kaput. But what has caused the nation most of the heartbreak is that there will be no more Twinkies.
While the company CEO Gregory Rayburn has expressed deep regret over the decision, he has admitted that owing to the nationwide strike, which was extended recently, the company doesn't have enough financial resources to carry on. The company is inviting bids for its assets and while some of its popular products may get a new life, the public is fearing that they may not be able to eat any more Twinkies.
This is the second bankruptcy application filed by the company since 2004. Till the current situation is resolved, the Hostess Brands has stopped production at all its bakeries, and that means no more Twinkies for some time now.
Other Articles You May Like To Read:
1. Twinkies Made This Man Lose 27 Pounds!
2. Twinkies Losing Its Twinkle, Time To Wrap Up?
Image Courtesy: lolbrary
Twinkies R.I.P. As Hostess Brands Closes Shop