Celebrate Holiday Season With Starbucks' Red Cups

6 Nov 2012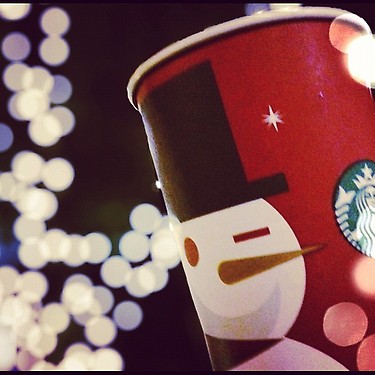 You were waiting for these since last Christmas and now the 'Red Cups' are here, just in time for the holiday season. The announcement came on Twitter, with a collection of photos, showcasing the 'winking snowman'.
The cups had their own countdown website, countdowntoredcups.com, on which the company promoted its latest menu offerings as well, to celebrate the approaching Christmas and New Year. While the Red Cups, in themselves, are an entity to watch out for, what you get to drink inside these is equally interesting.
You can have Eggnog Lattes, Toffee Nut Lattes, Gingerbread Lattes, and Praline Mochas inside the Red Cups. Apart from the US, the Red Cups are also available in Starbucks' outlets in the UK.
The caffeine freaks are going to have it good this Christmas!
Other Articles You May Like To Read:
1. Starbucks To Grow Its Own Coffee In China
2. Starbucks Makes Hay While Superstorm Sandy Lashes New York
3. French Macaroons At Starbucks
4. Starbucks Testing New Croissants, Cakes, Muffins
Image Courtesy: twitter
Celebrate Holiday Season With Starbucks' Red Cups