'Hotel Of Doom' Is Ready For Its Guests

6 Nov 2012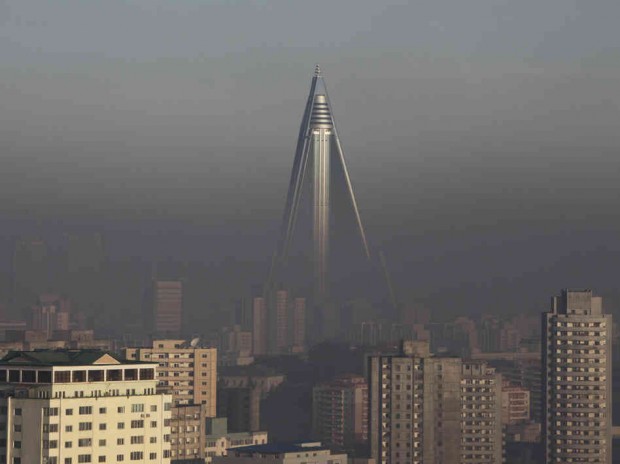 'Hotel of Doom' is one place that will surely find mention among the Top 10 hotels of the world next year. There are many reasons why this 105-storey, pyramid-shaped hotel is in the news, one of which is that the hotel opens its doors to public next year, after being under construction for more than 26 years.
The Ryugyong Hotel began its construction in Pyongyang, North Korea, in 1987 and after various hiccups, it is not slated to be opened partially in mid-2013. Standing at 1,100ft, the 'Hotel of Doom' is the 47th tallest building in the world.
After the hotel hit financial troubles in late 1990s, international operator Kempinski AG undertook the project in 2009 and finished construction of the hotel, albeit partially. When the hotel opens its doors next year, it will house guests only in 150 rooms out of the 3,000, as originally intended. Rest of the building will have shops, office spaces, restaurants, and ballrooms.
The Hotel of Doom was dubbed as such because of the continuous embarrassment that it has caused the authoritarian North Korean regime. Besides, it has already been voted the "Worst Building in the History of Mankind" in 2008.
Other Articles You May Like To Read:
2. Chicken Hotel In UK For Guest To Lay Their Own Eggs
3. World's Sexiest Hotels To Make Love
Image Courtesy: theblaze
'Hotel Of Doom' Is Ready For Its Guests