Japan's 'Sumo' Burger Being Sold At Lotteria

17 Oct 2012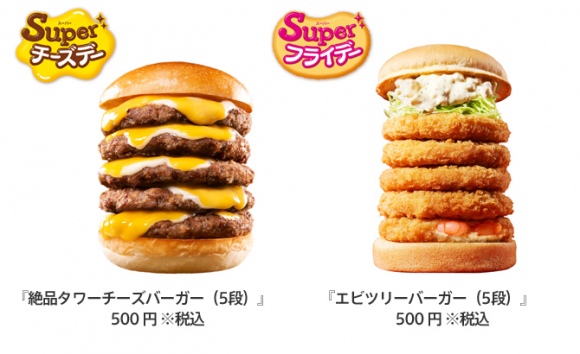 The novelty burgers from the Japanese burger chain, Lotteria, can be called 'Sumo' and nothing else, just for their sheer size. Each of these hamburgers stands five-patty tall. The excuse is Lotteria's 40th anniversary. But really, do you need to go overboard just because you have been around for four decades! Probably yes!
If you happen to be in Japan this month and get to visit Lotteria, you should order these burgers, which are called "Lotteria's Super Cheese Day" deals. These burgers are available as custom orders only, at $6.30 per piece.
For those who have ordered these towery burgers say that they are not that special taste-wise but are definitely cheesier than the other burgers on the menu.
Other Articles You May Like To Read:
2. Burger King Bacon Sundae Promises To Be Artery-Clogging
3. World's Most Expensive Burger Is At Serendipity 3
Image Courtesy: ckgoplaces, guardianexpressla
Japan's 'Sumo' Burger Being Sold At Lotteria