28-Year-Old Cheddar Goes On Sale In Wisconsin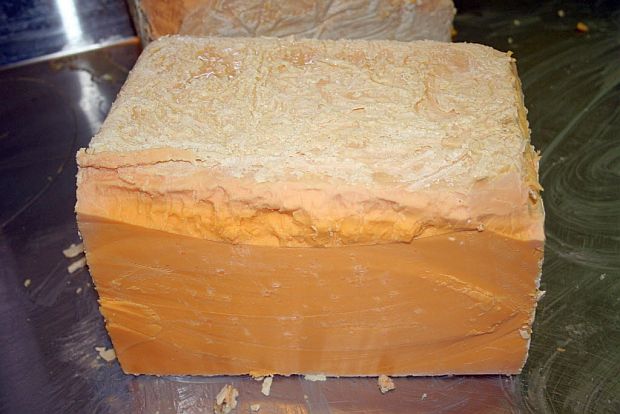 What do you do if your cheese gets really old? You throw it away, of course. But at the Wisconsin Cheese Mart, a block of cheese, 20 to 40 years old, has just been sold for between $60-$96 per pound. The rare, super-aged cheese was discovered at Zahn Cheese in Oconto by its founder, Ed Zahn.
The 73-year-old cheese maker tested the cheddar block and said that the cheese was 'good.' Ken McNulty, who owns the 'Cheese Mart', explained that the cheese was the proof of the cheese maker's skill as well as the quality of milk used at that time. He also commented that the cheese was "really acidic, really powerful" and, thus, "definitely an extreme food." Well, the next thing you need would be a nice wine to go with this cheese.
Other Articles You May Like To Read:
Image Courtesy: dallasnews