Starbucks Testing New Croissants, Cakes, Muffins

8 Oct 2012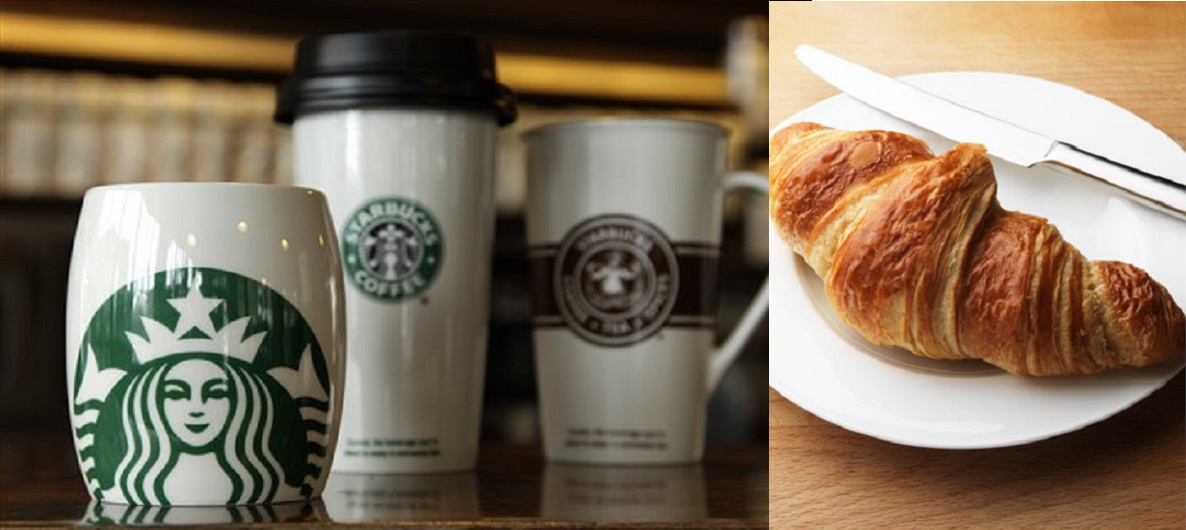 For those are already bored with the Starbucks menu, don't worry, the company is working hard to get new goodies for you. Some of the food items that are currently being tested at the nine San Francisco stores of Starbucks are croissants, yogurt muffin, and loaf cake. Although, the company has not set a deadline to start serving the new line-up of goodies, it will start doing so from the Bay Area.
Earlier this year, Starbucks purchases a small bakery chain, La Boulange, for $100 million and revamping of the baked goods menu seems to be a result of that. While the current range of baked food items like bagels, breakfast sandwiches and oatmeal will continue to feature on the menu, there is a whole range of goodies waiting to be unveiled.
From whole wheat spinach croissant to the ham and cheese croissant, blueberry yogurt muffin to lemon vanilla loaf cake, the Starbucks is on a roll. Other items being tested right now are chocolate cake (to be served warm), chocolate chip cookie, vanilla shortbread cookie and almond cookie.
Other Articles You May Like To Read:
Image Courtesy: nccnews, menshealth
Starbucks Testing New Croissants, Cakes, Muffins