London Hosts Secret White Party
A secret party took place at the popular Covent Garden in London last week. An all white party was a 'Diner en Blanc' , the first of its kind in UK.
The organizers did not reveal the details before with the guests informed only about half an hour prior to the dinner as it got underway.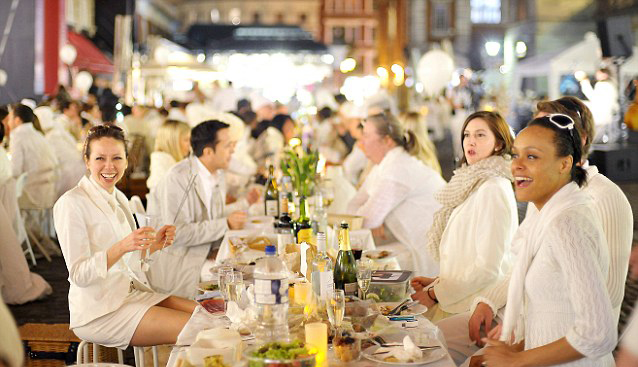 The people came dressed in white with the table cloths, musicians, food, fireworks and every other party aspect looking pristine in absolute white.
The guests were designated their spaces where they set up their own tables and proceeded to eat the white food that they had carried from home. Dancing and white sparklers provided the after diner enjoyment making the passer byes sigh in envy.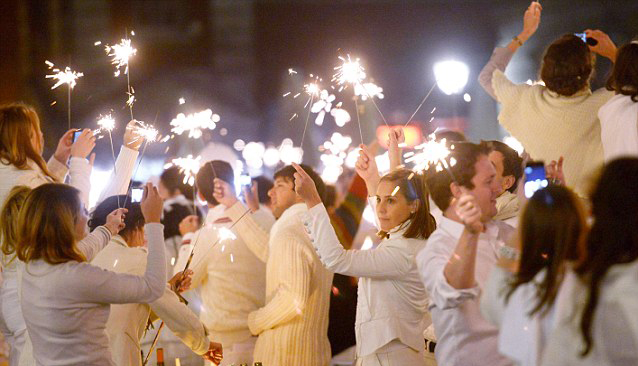 The festivities ended at the specified time of 10:45 PM and all signs of the party was removed completely.
It was a flash party in white, held in honor of Francois Pasquier's homecoming party in Paris. It has become a rage in 25 countries spanning all 5 continents now and attracts more than 15,000 people.
Image Credit- SWNS