California Foie Gras Ban To Stay

21 Sep 2012
The supporters of California foie gras ban are delighted because Federal Judge Stephen Wilson has disallowed the primary injunction seeking to stop implementation of the ban. The foie gras ban was implemented from July 1, 2012 and it would have been applicable on foie gras and other products produced by force-feeding of birds. Judge Wilson's decision comes right after another one, taken on July 18, 2012, in which the judge refused to restrain the ban.
The decision has been a setback to the lawsuit filed by three major parties on July 3, seeking reversal of the ban, on terms of it being "unconstitutional, vague and interfering with commercial laws." The three parties who had filed this lawsuit are Southern California's Hot's Restaurant Group, Inc., Hudson Valley Foie Gras of New York, and Canadian non-profit organization "Association des Eleveurs de Canards et d'Oies du Québec. The lawsuit will now go on trial, with the ban still being in effect.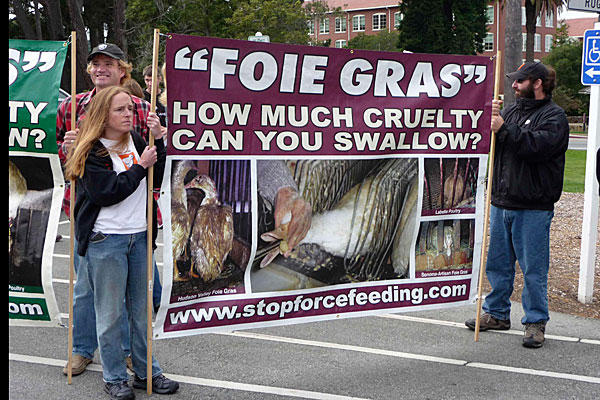 Well, in addition to this roadblock, the rising awareness in the public regarding the inhumane ways of producing foie gras may prove too much to handle for those who do not want the California ban to stay in place.
Image Courtesy: examiner, csmonitor
California Foie Gras Ban To Stay