Baskin Robbins Ice Cream Nachos Are Here!

6 Sep 2012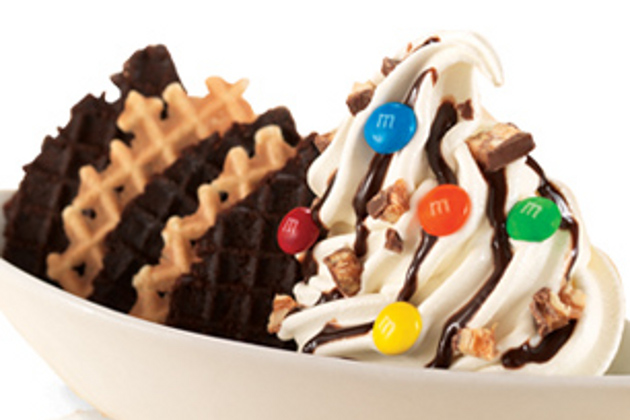 Waffle Chip Dippers is the newest kid oops ice cream on the block! Yes, Baskins Robbins have done it again, this time by marrying two of the most unlikeliest food in world! The weirdo combo consists of waffles and brownie chips served together with yummy vanilla ice cream. In short, it is an ice cream nacho!
Celebrating both National Ice Cream Day as well as National Nachos Day just got a lot easier too. No need to wrack your brains anymore. Just go for the ice cream nachos on both days and make the Baskin Robbins' tagline- "Think Nachos - Only Cooler"  come true. Dolling out $2.99 for the hot and cold treat isn't too difficult but do think twice before you wolf down the melt-in-your-mouth delicacy one after the other. It contains a whopping 500 calories per serving and you might just have to enjoy it in moderation.
Image Courtesy: thefw 
Baskin Robbins Ice Cream Nachos Are Here!