Sushi Gown: The Latest Fashion Of Britain

6 Sep 2012
Wearing sushi at a party or even at work? Sounds fishy? Well, it is the very latest trend in Britain now, about to be showcased at the Fashion Week, London come September 14th.
The thin and brittle Nori, or sushi paper, has been used to create this spectacular gown, which was designed by George Nemsadze. However, the paper wasn't enough by itself and had to be alternated with patterned silk in order to reinforce it.
Chino Latino, the Pan Asian restaurant has also pitched in by collaborating on it. But the question about the sushi gown being inspired by Lady Gaga's infamous meat dress keeps niggling at the back of our minds.
Looks like Food Fashion is here to stay. We might soon start dressing in meat and veggies instead of eating them. What do you think?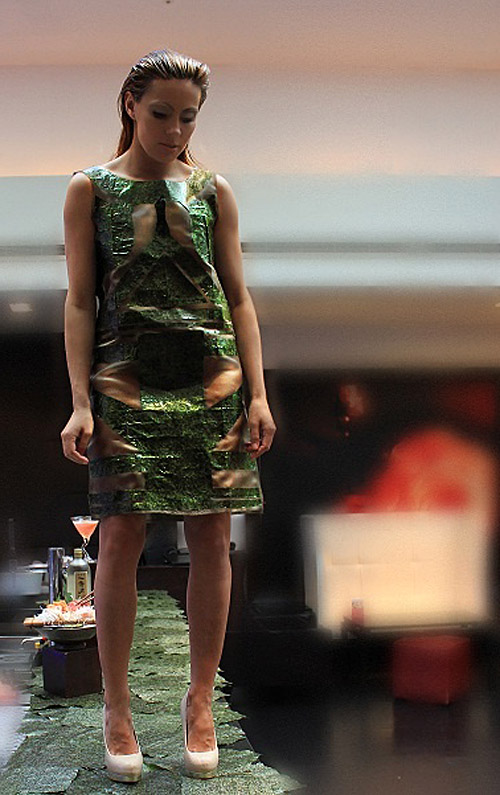 Image Credit- dailymail
Sushi Gown: The Latest Fashion Of Britain