Keep Yourself Ready For Combating Hurricane Isaac

28 Aug 2012
With the alarm bells tolling across most low lying states in and around the Gulf of Mexico, people hurried to the makeshift shelters across Alabama, Florida, Mississippi and Louisiana with emergency rations  which included food, drink as well as ample clothing,  to ride out the tropical storm Isaac.
The Path of Isaac
The storm started moving on Tuesday at 70 miles per hour and winds started lashing at the mouth of the River Mississippi. It is expected to hit New Orleans bang on but the people are bracing themselves for it with adequate precautions being in place, a lesson learnt after Hurricane Katrina ripped apart the town on this very day, seven years ago. Hurricane Irene in 2011 was certainly not as destructive but the practical lessons learnt from these horrifying experiences will help them to cope, hopes the entire population of America. But how do you decide what to retain and what to discard as you move to a storm shelter or just sit at home praying for the hurricane to pass? Irene or Katrina or Isaac, the rules remain the same and you simply need to keep your head and arrange for the food that can help you to counter Isaac .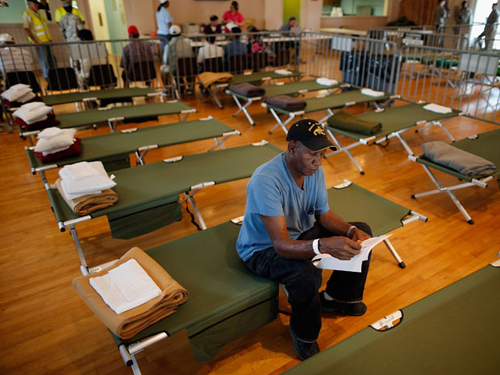 Federal Help
With President Obama declaring a state of emergency in Louisiana, Federal help is more forthcoming and personnel have been depicted all along the four crucial states to save people as well as property from devastation.
We are keeping our fingers crossed even as Presidential candidate Mitt Romney escapes the hurricane in Tampa, Florida where he attended a GOP meeting. But the opening was muted almost bordering on symbolic, and Romney did not look as confident as he looked while making pancakes  within the comfortable seclusion of his summer house, last week.
With the news of Isaac about to turn into a full blown hurricane of Category-I coming in, we hope for the best and wish that there are no casualties this time round. Good Luck!
Image Credit- nationalpost 
Keep Yourself Ready For Combating Hurricane Isaac