Bird Flu Costs Mexico Its Eggs!

27 Aug 2012
The middle class consumers in Mexico are facing a hard time because a kilo of eggs, numbering 13, now costs more than $3 - double its earlier price. Nothing could be worse than this for a country that has the highest per-capita consumption of eggs (350 per year) in the world. It is a bird flu epidemic, which has caused this acute egg shortage in the country, thereby driving the prices up. In fact, such sharp rise in egg prices has endangered the country's rate of inflation.
A Major Blow
Considering the fact that eggs are used in more than one of the Mexican national foods, the situation is simply disastrous. The government is forced to battle this shortage with a spate of measures, including providing eggs at a cheaper cost to poor inhabitations as well as to supply eggs, imported at large-scale from the US and Central America, to its supermarket consumers. Besides, the government is also taking measures to ensure that the poultry farms, hit by bird flu, replenish their stock with about 3 million fresh chickens, so as to sustain the production of eggs. If the eggs continue to fall short of public demand, then, people in Mexico would soon be looking for ways to replace eggs in their dishes.
Getting Back the Eggs
The egg situation has gone so out of hand that even the Mexican President Felipe Calderon was forced to comment, "Eggs, as  you know, are one of Mexicans' most important foods and make up a core part of their diet, especially in the poorest regions of the country." Calderon's government has already announced an emergency fund worth $227 million. This fund will not only induce commercial measures but will also replace the chickens (11 million in all), which had to be slaughtered since the outbreak of bird flu. The government-run trailer-trucks in working-class localities selling eggs at half the market price but with thousands of people queuing up outside these trucks, it is a long wait for the average Mexican to get his hands on a handful of eggs. Basically, Mexico is doing everything short of eating fake eggs like the Burmese did once.
Easy Source of Protein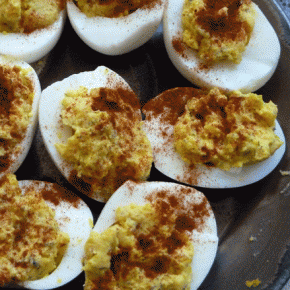 Obviously, the health benefits of eggs are not lost on the Mexicans. Although, eggs have held a pride of place in Mexican cuisine, their importance as a rich source of protein went unappreciated, until now. While the Mexican cuisine is identified with tortillas, rice, and beans, eggs become a part of almost every dish, be it a stew, a fruit juice, or any other dish. Eggs go into scrambled eggs, beans, green beans, tomato sauce, or pork rinds. With the disappearing of these eggs from the marketplaces, Mexicans are missing their eggs like anything.
Now, with their president assuring them that "the federal government will keep using every tool in its power to keep family's quality of life from being eroded by unfair increases in the prices of eggs," the Mexican people can heave a sigh of relief. The eggs in their country may have become expensive, but they will not be so for long.
Image Courtesy: treehugger, hipchickdigs 
Bird Flu Costs Mexico Its Eggs!