No More Salt Shakers At Boston Market!
23 Aug 2012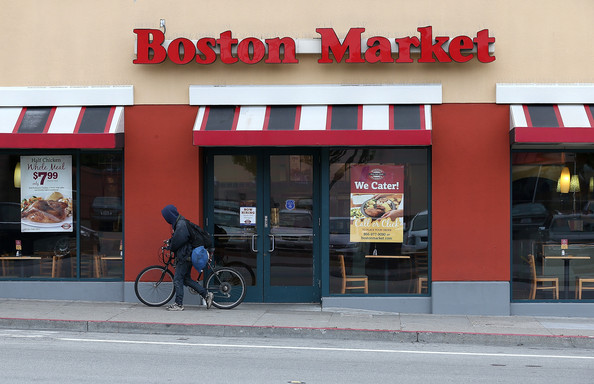 Pepper shakers are going to feel a bit lonely at the Boston Market in the coming days. All because the casual-dining chain is going to ditch its salt shakers in favor of its customers' health. The restaurant, which runs on 476 locations, has announced that it plans to remove salt shakers from its tables. What the move would mean for the chicken rotisseries, for which the restaurant is famous, is another matter but for now, there will only be pepper available on the guest tables.
There is no doubt that the move is inspired by conscious consumers as well as active health advocacy groups. Michael Jacobson, of the "Center for Science in the Public Interest," says that if people would cut their sodium intake by fifty percent, 100,000 lives could be saved every year. It has already been proven that eating less salt can prevent cardiovascular diseases. Perhaps why Jacobson is quite appreciative of the Boston Market move, "I haven't heard of any other restaurant doing that. that said, many of Boston Market's offerings are loaded with sodium." If you consider the fact that a single dish, a large meatloaf, served at the restaurant contains 1,640 milligrams of salt, you will understand the significance of this move. According to the current dietary guidelines, an adult should consume just about 2,300mg of sodium daily.
Not only is the restaurant chain going to remove salt from its tables, but it is also going to reduce sodium content in its dishes, especially the three signature items on the Boston Market menu, which are - mac 'n cheese, rotisserie chicken, and mashed potatoes. The chain will reduce sodium content in these dishes by as much as 20% by next year. Not only this, the Boston Market will also try to sensitize its customers about the situation, like putting up signs on the tables, in place of salt shakers, to explain its move. However, it will not do away with salt altogether, with shakers still available on beverage stations inside the restaurant. Therefore, if you still need to add some salt to your dish, you know where to go.
Too Much Salt
Jacobson exclaims, "That (sodium content) is outrageously high but it gives them (Boston Market) a great opportunity to improve." And improvement is something the restaurant chain should seriously try for. Look at the sodium content in some of its signature dishes - Rotisserie chicken (710mg), Macaroni & Cheese (1,100mg), and Mashed Potatoes (820mg). The amount of dishes that it sells - 48million servings of Rotisserie chicken, 24million servings of mashed potatoes, and 21.6million servings of Mac 'n Cheese - are also reason enough for the salt content to go down. As the CEO George Michel says, "It's time for us to focus on making our food better." Michel informed that the restaurant is also seeking to reduce the sodium content in its salads and sandwiches. In fact, in its bid to continue 'raising awareness of salt intake', the restaurant will use spices to replace salt in its dishes.
Benefits of no-salt diet are immense. Scientists have said time and again that cutting salt out of your food can help you live a healthier and longer life. Low-sodium diets are known to be helpful in reducing blood pressure as well as hypertension. In wake of these facts, the Boston Market move is all the more welcome. If you agree with this, please put that salt shaker down now! And if you are looking for ways to balance excess salt in your cooking, you have help at hand.
Image Courtesy: zimbio, enformy
No More Salt Shakers At Boston Market!