El Bulli's Wine Cellar Auctioned At Sotheby's
10 Aug 2012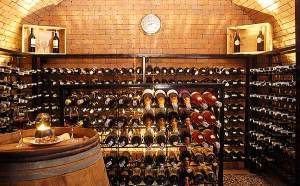 After having closed its doors last July, the three Michelin-starred restaurant, El Bulli, is going to auction its wine cellar at Sotheby's. This restaurant, which has had Ferran Adrià as its head chef at one time, was once voted the best restaurant of the world for four years in a row. With so many landmark achievements to its credit, the restaurant is aiming to reopen two years later as a culinary think tank but meanwhile, it seems, the management is trying to offload some of its assets and the wine cellar is one of them.
The Wine Cellar
The El Bulli wine cellar has about 10,000 bottles of wine. The cellar features wines from such classic regions such as Bordeaux, Piedmont, and Burgundy, in addition to some Californian cult wines, rare Sherries, and iconic Spanish wines like Pingus, L' Ermita, and Vega Sicilia Unico. The restaurant has submitted a 139-page list, which contains details of its wine cellar. The cellar was compiled by Adrià's business partner Juli Soler. It is still not clear when Sotheby's will auction the cellar or where the auction will take place.
Running at a Loss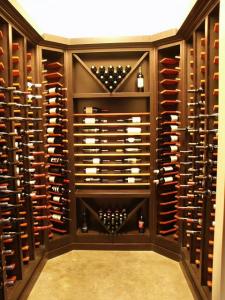 The El Bulli restaurant has been voted the world's best restaurant for record five times and it has been recognized for pushing the boundaries of contemporary cuisine with dishes inspired by molecular gastronomy. However, its popularity took a toll on the restaurant's profits. While the restaurant staff was fielding more than two million reservation requests a year, there was too much public pressure on Adrià that he was forced to close the restaurant, located 160km north of Barcelona. Announcing his decision to close down the restaurant in 2010, Adrià had said, "I've become tired of taking care of certain aspects of being a place that's open to the public. As a commercial restaurateur, I have certain responsibilities. When people bring up the issue of reservations, I have to give some kind of explanation. We created a monster and it was time to find a way to tame it."
A New Beginning
Well, El Bulli is not closed forever, thankfully! Adrià has promised that the restaurant would re-open in 2014 as a culinary think tank, where the former head chef would work on new cooking techniques and also train new chefs. In fact the El Bulli Foundation, which will come into being in 2014, will grant scholarships to tlented chefs, who would then be able to spend a year working under Adrià, learning his new creations.
Never has a wine cellar made so much noise, especially since legendary composer Andrew Lloyd Webber sold his wine collection for 56million. There is speculation about how much the auction of the wine cellar would garner for the restaurant. Experts are saying that the final figure could be in six digits. As they say, wine often sells better than oil or gold. Well, if that is the case, then all the more good for Adrià because he can build his Foundation more easily.
Image Courtesy: dotcomdecor
El Bulli's Wine Cellar Auctioned At Sotheby's