London Club Pairs Gold Medal & Cocktails
8 Aug 2012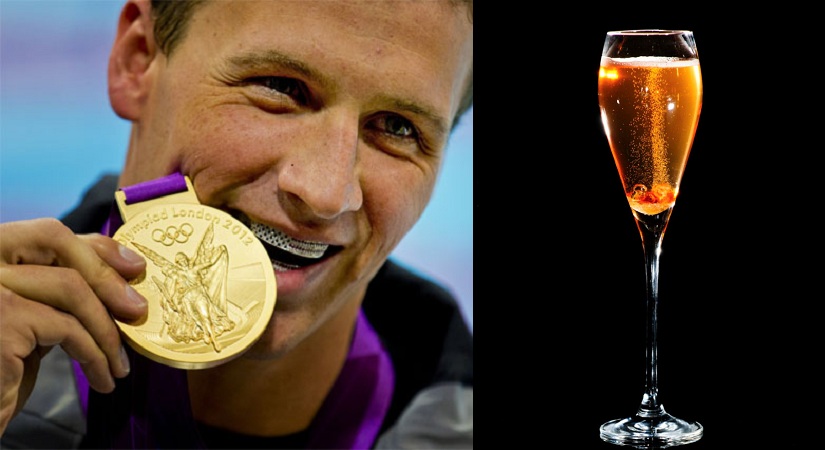 You may have heard of the technique to pair food with cocktails but a London nightclub has added a new chapter to alcoholic drinks by pairing gold medals with cocktails. The nightclub, Chinawhite, has invited Olympic gold medalists to sample its "The Golden Cocktail." The club is a popular hangout place for celebrities and millionaires who either live in or visit London. However, take respite in the fact that the cocktail will also be available to commoners, provided they can afford it.
The 'Golden' Cocktail
The drink was invented by the club's bartender and this exclusive champagne cocktail is being sold at a special price of $ 3,000. The original price of the drink is $3,117 actually. It is made with Hennessy Paradis Imperial Cognac but that is not its only ingredient. It also contains Luxor 24ct gold-leaf champagne. However, the piece de resistance in this cocktail is a set of 18ct gold rings, which lie at the bottom of the glass. The cocktail is being marketed as a part of a 17-part series of nightlife event called "The Last Lap of Chinawhite." Don't miss the Olympics connection of the title, which is, obviously designed to invite sports celebrities, stars from other fields, and rich people, of course, to the ongoing Olympics events.
Why the Rings?
If you are confused about the significance of the rings in the cocktail glass (considering the fact that you have already missed the Olympics connect!), here is a trivia - "The rings are custom-made by London jeweler Hirsh in 18ct gold and include four precious stones; ruby, black, diamond, emerald, and sapphire."
Who'll Get to Drink It?
The nightclub has decided to give away the Golden Cocktail to some of the Olympians who have won gold medals at the London Olympics 2012. However, commoners who want to order this drink will have to pre-order it. In this regard, James Spallone, director of Chinawhite, said, "The athletes have been preparing for this for years, so it is great for us to provide them with a place where they can let their hair down and enjoy themselves. We make sure the athletes have a great time and have some special memories of London to take home. The Golden Cocktail is our special creation, and we have given some away." Some such lucky Olympian winners are Ryan Lochte and Chad le Clos.
This is a clever marketing ploy on part of the Chinawhite nightclub, one which will definitely bring in good business because once the Olympian winners start frequenting the scene, the hoi polloi set of London will follow soon.
London Club Pairs Gold Medal & Cocktails