Next Iron Chef Season 5 All About Redemption
8 Aug 2012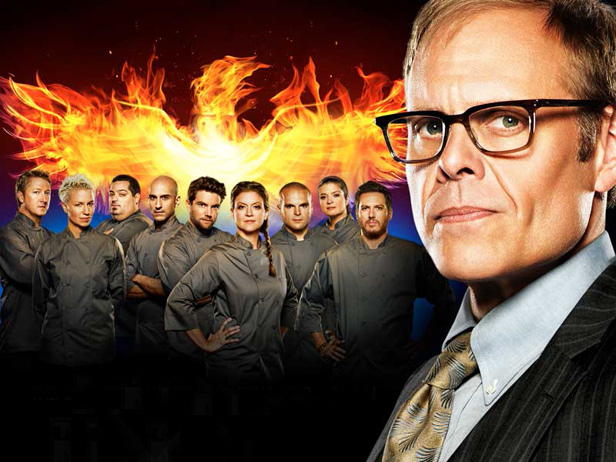 The Food Network show, 'Next Iron Chef,' has fans everywhere in the world. Those fans would be happy to know that the Network is going to launch Season 5 of the show, which will be called "The Next Iron Chef: Redemption." As usual, the show will have 10 chefs, fighting it out to build a reputation for themselves and join the ranks of former Iron Chef winners like Bobby Flay, Jose Garces, Michael Symon, and Geoffrey Zakarian. The season for redemption will begin on November 4, 2012.
The Redemption
Season 5 is based on a single thought – redemption – because the show will have chefs from the past seasons, who could not win and now are being given a second chance to redeem themselves. Well, that is what Iron Chef is all about. The line up for this season is as impressive as ever. You will read about these chefs in the following lines but as for the host, Alton Brown makes a comeback too so stay tuned to watch Brown's antics as the chef contestants battle it out in the kitchen.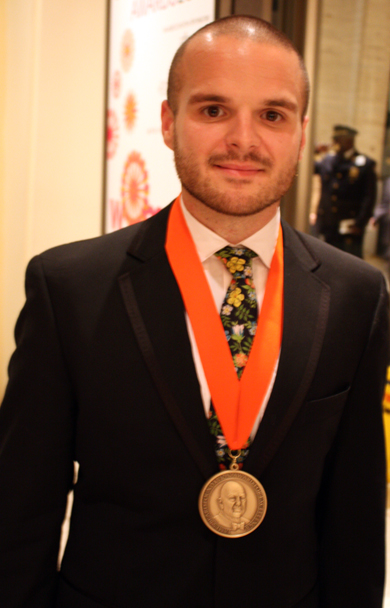 Nate Appleman
This chef, familiar for his intense, ultra-competitive stint on The Next Iron Chef Season Two, is famous for his nose-to-tail cooking style. Although, he has been focusing more on vegetarian food since season two, that does not mean that Appleman has lost his appetite for the rigors of Iron Chef battle.
Amanda Freitag
She is also a Season Two veteran, who could not win that season but is now back to claim the top position. Amanda grew up on seven course school lunches and off late has made her health her top priority. She has big kitchen ambitions and it will be interesting to see what she makes of this second opportunity in the Next Iron Chef kitchen.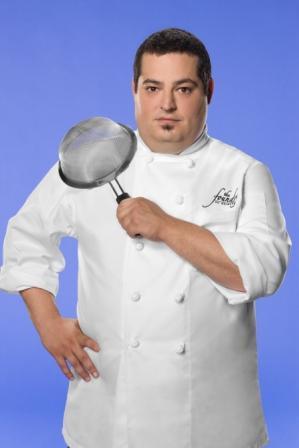 Eric Greenspan
Eric is the Executive Chef and Owner of "The Foundry on Melrose" in Los Angeles. He love Jewish cuisine and he was on the Next Iron Chef Season Two as well. Unfortunately, he was eliminated in the first episode itself, ouch!!! The Redemption season is, therefore, all the more important for him to leave a successful mark on the show and its audience.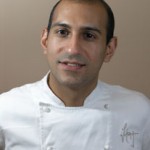 Jehangir Mehta
He is the fourth contestant from Season Two to be given this chance at redemption. It is a shame that he came so close to winning that season but was eliminated in the final round against Jose Garces. Born in Mumbai, India, Mehta started cooking even as his amused family members watched on. Today, he is pursuing a successful career as a professional chef in New York City. Watch out for him this time too!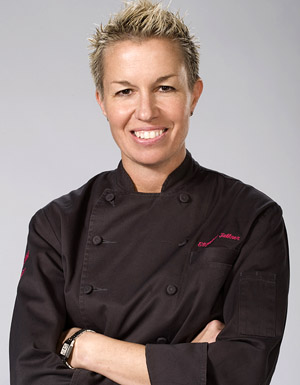 Elizabeth Faulkner
Just like Jehangir, Elizabeth was also eliminated in the Finale episode, but during Season 4 of the Next Iron Chef, which was titled "Super Chefs." This tough-looking executive pastry chef is also the owner of Citizen Cake as well as executive chef and co-owner of Orson. She is based in San Francisco, California, and her tough demeanor would hold her in good stead during the stress-filled episodes of the show.
Alex Guarnaschelli
Alex's mother Maria Guarnaschelli used to edit cookbooks while testing out the recipes at home. It is while watching her mother do those tests that Alex got interested in cooking. Rest, as they say, is history. One of the contestants during the Season 4, Alex ended up as the third runner up. Here's hoping that this time, she ends up as the winner.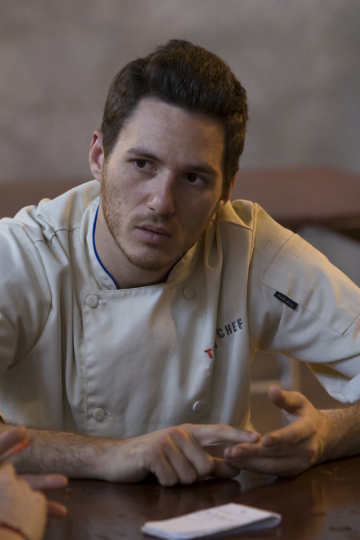 Spike Mendelsohn
Spike is chef de cuisine at Tribeca's Mai House restaurant. He was born in Montreal, Canada and has trained in French cuisine all over the world. Another chef who was eliminated in the first episode, but of Season 4 of the Next Iron Chef. His weaknesses include – hamburgers, milkshakes, hot dogs and fries. Let us hope that at the Redemption Season, he does not succumb to any of his weaknesses.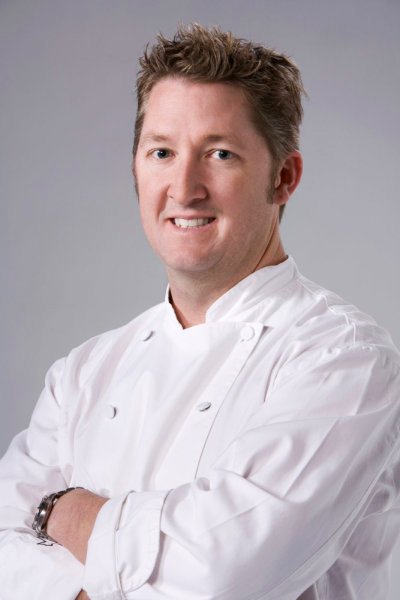 Tim Love
Tim is a first time contestant on Iron Chef. This Texas chef is well known for his western cooking creations at his restaurant "The Lonesome Dove Western Bistro." He is a known face on the Fort Worth's culinary scene and is popular for donning a cowboy hat, rather than a chef's toque. He has appeared in the Top Chef Masters program but his dream to win the show remained just that.
Marcel Vigneron
A runner up for the second season of the Top Chef, Marcel is a first time entrant to the Food Network show. Born in Bainbridge, Washington, he is currently based in Los Angeles. His cooking style is molecular gastronomy and he is sure to add a new color to the Iron Chef palate.
The Tenth Contestant?
As for the tenth contestant on the Next Iron Chef, the Food Network has arranged for a web-exclusive competition, which will take place on FoodNetwork.com. The four chefs, who will take part in this online competition, are Duske Estes, Robert Trevino, Lee Anne Wong, and Madison Cowan. Whoever wins this contest will be the tent candidate to fight it out on the Next Iron Chef.
All the ten contestants on the Season 5 of the Iron Chef are top celebrity chefs who have put their culinary reputation on the line inside the legendary kitchen. It would be interesting to see which one rises above the ranks and redeems himself or herself in front of the audience.
Image Courtesy: foodnetwork, foodgal, slimdownwithsandee, examiner, newasiancuisine, tvguide, foodnetworkaddict, buddytv, starpulse, moleculargastronomynetwork
Next Iron Chef Season 5 All About Redemption