Mr. Butter Finger Smashes $77,615 Bottle
26 Jul 2012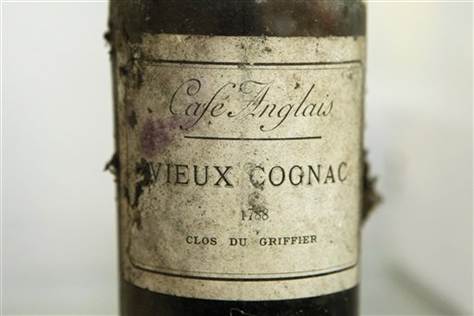 This is one of those accidents where all you want to scream is "Ohh, S**t!!" A historic bottle, filled with cognac dating back to 1788, and priced at $77,615, was recently shattered by a careless customer. This groan-worthy incident took place at the Playboy Club, London and everyone present in the room at that time was horrified at such blatant carelessness.
The Paris Auction
The bottle in question was first sold at an auction in the most romantic city in the world, Paris. The auction took place in 2009 and the bottle fetched a price of $37,000. Before the auction, the bottle had been lying in the wine cellar of Paris restaurant La Tour d'Argent. More recently, the bottle found mention when celebrated mixologist, Salvatore Calabrese, made the most expensive cocktail for Guinness World Records. The bottle in question is of Clos de Griffier Vieux and it was uninsured.
Mr. Butter Fingers!
That is what the staff at the Club called the customer, who was an unidentified businessman. The customer was there for a meal and he ordered two glasses from the historic bottle. Each of these glasses would have cost him $7,839 but unfortunately, he ended up costing much more to the Club. When the waiter came to his table to serve the two glasses, the businessman asked to see the bottle. Just as he stood up to check out the bottle, he accidentally banged the bottle and it just flew across the room before crashing down on the floor into hundreds of pieces.
Everybody's Frozen
While it is natural to assume that the guests and staff at the Club that night must have been shocked to see a piece of history being destroyed thus, the more aggravated reaction came from the Cognac expert Calabrese himself. He told a newspaper, "We all just froze, then it sunk in. I've been heartbroken. Not because of the value of the bottle, but because it is a piece of history that has been lost."
You must have been reading about some of the oldest bottles filled with champagne or wine, recovered from shipwrecks hundreds of years old, being rescued and preserved for eternity. This shattering incident surely is heartbreaking to know.
Image Courtesy: thedrinkbusiness
Mr. Butter Finger Smashes $77,615 Bottle