America Wakes Up To Greek Yogurt Bars!
25 Jul 2012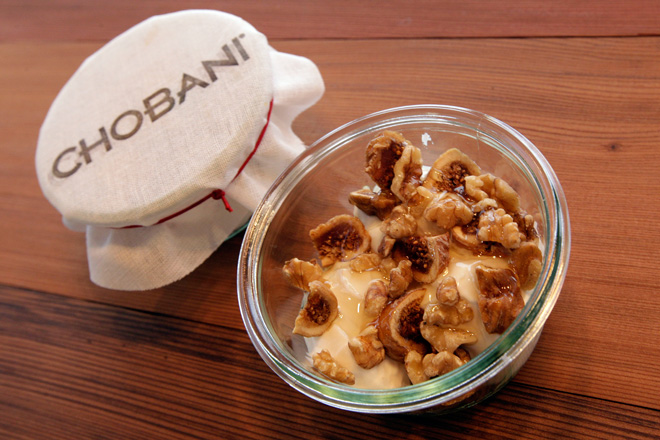 It seems as if the whole country has suddenly woken up to the health benefits of Greek yogurt. What else would explain companies jumping on to the bandwagon to open yogurt bars? The lead, in this case, has been taken by Chobani, the Greek yogurt maker, which opened its first 'yogurt bar' in New York City. Besides strengthening its own position in the market, Chobani is adding a new chapter to American dining with this bar.
Yogurt Bar Concept
The Chobani yogurt store was opened in the trendy Soho neighborhood in Manhattan and it is unlike any frozen yogurt shops that are doing business elsewhere. There is no make-it-yourself option, rather, there is a menu which contains yogurt options created by Hamdi Ulukaya, Chobani's founder and CEO, and that is all you can order from. If you are feeling disheartened about the limited choice, think again! Just one bite of their yogurt with chopped figs and walnuts drizzled with honey will have you converted. The yogurt orders are available in two sizes right now--6 oz and 12 oz, priced at $3.75 and $4.75. Besides just yogurt with toppings, customers can also purchase ingredients to make their own version of Chobani yogurt at home.
More Yogurt Coming Your Way!
Besides Chobani, there is another company, Dannon, which has launched its own shop in NYC and it is called "The Yogurt Culture Company". The shop serves Greek as well as traditional yogurt varieties. At this shop, customers can order from among traditional and Greek yogurts and choose toppings of their choice. There is a set price of $5.49 per 5-ounce cup and the company reveals that Greek yogurt is the more popular choice than the traditional one. Michael Neuwirth, company spokesman, explains the phenomenon, "Today, you can order a myriad of coffee at a café. We believe the same concept can apply to yogurt. What we sell is unlike anything that we sell in a supermarket."
Tell us what you think of Greek yogurt taking over other yogurt varieties in America!
Image Courtesy: keprtv
America Wakes Up To Greek Yogurt Bars!