Pranab Mukherjee : The President Of India
24 Jul 2012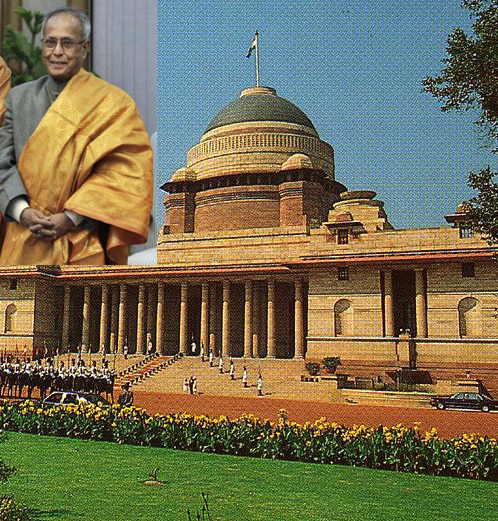 India got its 13th president finally in Pranab Mukherjee, the seasoned politician of four decades who also happened to be the chief trouble shooter for the Congress Party of India. Labeled as Mr. Fixit, somewhat unkindly the quintessential Bengali Bhadralok was elevated to the rank of the First Citizen of India last Sunday thereby ending all speculation and objections about his candidature. He can now afford to relax at this unprecedented victory which tastes as sweet as the sweetmeats  he loves.
The politician President will take office on the 25th of July and is expected to play an important role in keeping the largest democracy of the world together. Although a Congressman to the core, Pranab Babu has been known to evoke respect cutting across all party lines and is believed to be his own man with a profound understanding of the Constitution and the principles it upholds.
Food For The President
The simple, God fearing man cannot quite hide his pleasure at the turn of events and breaks into a smile every time a well wisher arrives armed with a parcel of sweet. Known for his sweet tooth, a common trait found in all residents from West Bengal, the President elect hasn't quite tired of the laddoos, sandeshes and gulab jamuns that have never ceased coming into 13, Talkatora Road, his official residence so far. Mildly diabetic, Pranab Mukherjee hasn't quite been able to forgo sweets entirely. He knows and regales his entourage with the name of the local specialties whenever he travels to his native state of West Bengal.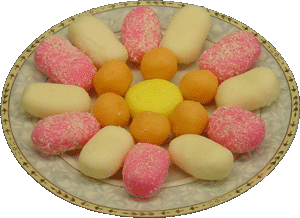 Soon to reach eighty, Mr. Mukherjee is exceptionally careful about his diet these days and makes do with a frugal meal of rice and lightly seasoned fish curry. Tuesdays are strictly meant to stay vegetarian  but spending a Sunday at his home village of Mirati in West Bengal would be considered incomplete without the thin mutton curry that is unique to the region. A meal of watery gruel prepared with Bengal gram and potatoes cooked with crushed poppy seeds is a permanent fixture on his plate though and the menu  isn't likely to alter now that he is the President of India says his wife Subhra Mukherjee.
The office of the President of India is not as powerful as that of USA nor is it just a figurehead like the British monarchy. Pranab Babu can certainly play a constructive role  even now and ifood hopes to see him dignify the chair as many of his illustrious predecessors before him.
Image Credit- srath
Pranab Mukherjee : The President Of India