Breathe Some AIR In A Can!
19 Jul 2012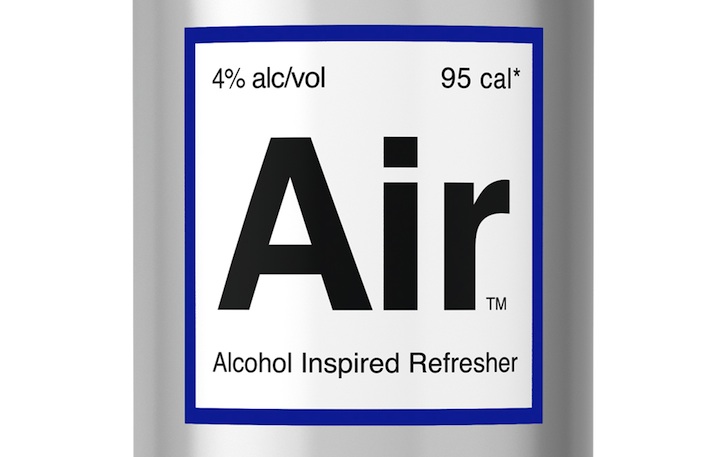 A new alcoholic drink is doing the rounds of market shelves and it is inspired by the air you breathe around you. You will probably find it in the beer aisle because it is based on malt. If that has got you interested enough, you may like to read more about it.
 Drink the AIR
This drink is a new product, which will be first launched in San Francisco, Las Vegas, Los Angeles, Portland, and Seattle, before being extended to the rest of America. The drink is launched by a company called McKenzie River Corporation (MRC). Although, the drink has no color, odor or taste, but the company is launching it as an equivalent of vodka and it comes in three flavors - berry, citrus, and club. The last one is considered to be club soda-like.
Light Flavors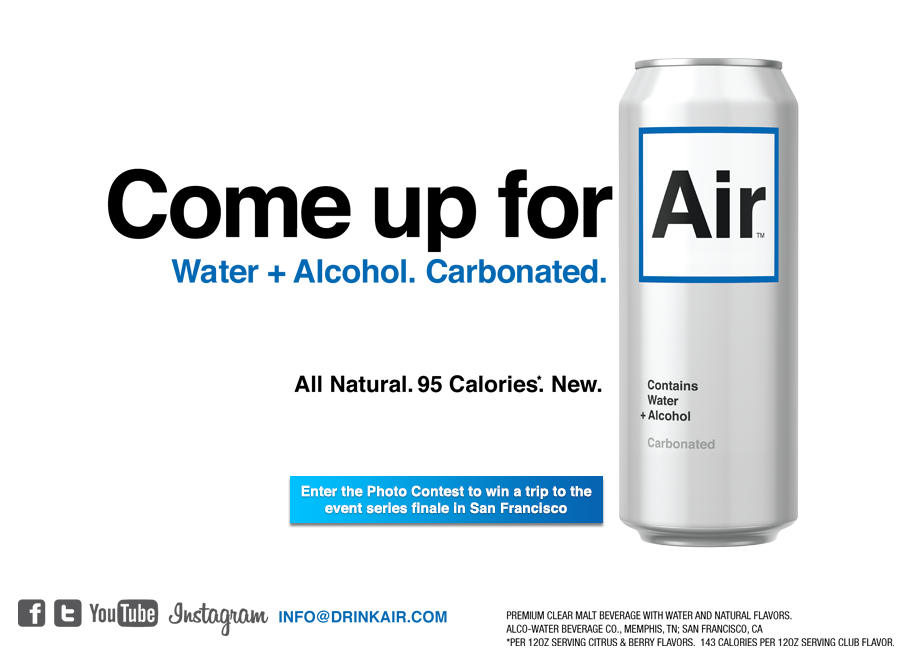 The drink is very lightly flavored, which is being touted as its USP. The neutral character of this drink is reflected in the flavors too, which are quite subtle in their presence. Although the drink is malt-based, it contains just 95 calories per can, which makes it the least calorific malt beverage in the market. It is best enjoyed chilled, poured over ice and since there is no overpowering flavor or smell, you would not guess whether the alcohol in the drink comes from malt or not.
Alcohol Content
The portion of alcohol in this drink is quite less as compared to a vodka drink of similar size. Perhaps, that is the reason, the company is not selling the drink as a pure alcoholic drink. In fact, marketing companies are comparing AIR to drinks like Four Loko, which come with a higher alcoholic content and a person gets drunk faster from these drinks.
Talking Promo
The talking point of this drink and its launch is the online video, which shows a man wearing a water-powered jet pack on his back, which helps him to fly away. The promo is funny and subtle, just like the drink it is promoting. The basic outline of the promo remains that the drink can be a part of a light and fun-filled outing for everyone. Minott Wessinger, founder and CEO of MRC, describes the drink thus, "We're not making something with too much sugar and caffeine. No, this is a thoughtful, revolutionary approach, coming from an innovative idea. Fresh water…the freshest… the main ingredient in a product poised to open a new genre in the alcohol beverage world"
The Cost of AIR
Sold in packs of four, the AIR comes at a price of $6.99 and $1.74 per can.
The uniqueness of the drink AIR is evident from its light and frothy character and if you want to bring a new touch to your next Friday night bash, you know what to bring home. This drink has everything in it to make AIR one of the top 10 alcoholic drinks.
Image Courtesy: drinkspirits, drinkair
Breathe Some AIR In A Can!