A Poisoned Pizza? Are You Kidding?
16 Jul 2012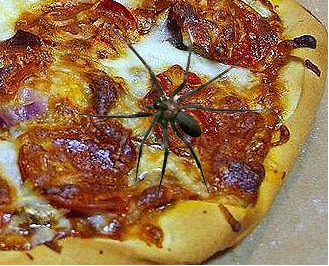 To be honest, it was not in news till now but ever since the health officials in Zurich, Switzerland, decided to put a ban on them, the poisoned pizza dish of a local eatery is spread over newspaper columns all over the world. And what's more! it is creating as much noise in the cyberspace. The pizza in question is sold at a restaurant, Avanti, whose owner Ismail Ertekin invented it. Wanna hear more about it, then, read on.
The Poison Pizza
If you thought it to be any less sinister, think again. Ertekin invented the pizza with a topping of the most poisonous venom collected from snakes, spiders, and scorpions. To top it all, the pizza was actually sold at the restaurant, among other varieties of pizza. Ertekin is believed to get hold of these poisons from homoeopathic remedies but that doesn't make it any less maddening, as per the health authorities.
The Ban
When the health officials started investigating this poison pizza, they came to know that the poison was actually being used as a topping for pizzas at Avanti restaurant. Needless to say, they were flabbergasted and took no time in ordering Ertekin to stop selling this pizza at his restaurant. One of the health officers on this case, Ferdinand Uehli, said, "Medicinal products are not foodstuffs and are not allowed to be an ingredient in food. Therefore, we had to ban the pizzas. The pizza in reality contained very little poison." Naturally, the restaurant owner, a dare-devil soul in himself, was not happy at the turn of the events.
Ertekin Spews 'Venom' 
The chef-cum-owner explains that he uses just tiny amounts of poisons on the pizzas, which are now banned in Switzerland. His argument - "Preservatives in foods are much more damaging than my poison pizzas." While there is no doubt that food preservatives of food coloring are quite damaging to your health, there is no denying the fact that the poisonous pizza is no delicacy as well.
The Phobia Game
You would be surprised to read about the popularity of these pizzas. If Ertekin is to be believed, people actually bought these pizzas and lovingly ate the same. The chef-owner says, "They were really popular, especially with people who have a phobia of spiders or snakes. They used the pizza as a way to get over their fears."
Till date, you had only heard of Hell Pizza, which had toppings made of the Ghost chili (the hottest chili in the world). We wonder what the poisonous pizza would be called? On second thoughts, does it really matter now that the pizza will no longer be sold at the Avanti restaurant.
A Poisoned Pizza? Are You Kidding?